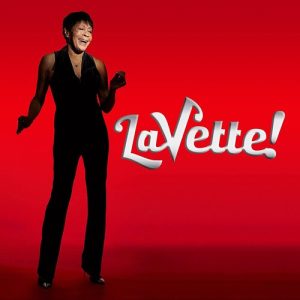 Over the course of a 60+ year career, BETTYE LAVETTE has performed songs written by a wide swath of some of music's finest in a variety of genres, from Lucinda Williams and Dolly Parton to Neil Young, Sly Stone, and Paul McCartney. Bob Dylan has also been a favorite go-to for LaVette, who dedicated an entire 2018 album, Things Have Changed, to his compositions.
So LaVette's decision to dedicate another entire set to a single songwriter, for only the second time, is a big deal. Enter veteran musician/singer/songwriter RANDALL BRAMBLETT. LaVette takes on an album's worth of the veteran Georgia artist's songs on LAVETTE!, her just-released new album, out now on CD & LP.
Order your copy HERE.
While Bramblett has been on an inspired streak, releasing quality collections overflowing with his soulful, idiosyncratic material since leaving as a key member of Steve Winwood's band in 1998 (there were two earlier '70s solo stabs too), he is considered more of a cult figure than a crossover star. A meeting between LaVette and Bramblett resulted in her covering his pensive, brooding "Where a Life Goes," featured on Worthy in 2015. Still, few expected a full album dedicated to his songs.
The result is revelatory for both artists. Drummer/producer Steve Jordan returns for the third time to produce these eleven Bramblett tunes, cherry-picked from his dozen releases. Since none are hits, the 77-year-old LaVette takes these obscure selections, and like her one-time contemporary, Aretha Franklin, makes them her own.

Kicking off with the swampy "See Through Me," the singer immediately sets an ominous tone as a slide guitar hums, congas, and piano bring the atmosphere and her voice slithers into I keep on shaking like I'm never going to stop as if there is a hellhound on her trail. She brings a slow boil funk to Bramblett's "Plan B," singing My mojo's busted and I ain't got a spare with a broken sincerity perfectly reflecting the song's hopelessness. The vibe shifts into Afrobeat meets James Brown mode for "Hard to Be a Human," with a full horn section pushing the track into a different groove than the original's more measured but still funky tone.
LaVette takes Bramblett's often oblique, sometimes stream of consciousness, always carefully crafted lyrics and filters them through her soul-drenched pipes, revealing fractured stories often about people searching for a higher truth. His music has always veered towards the edgy side which works well with LaVette's heart-thumping, slightly skewed delivery. The tortured way she approaches the broken relationship ballad of "Not Gonna Waste My Love" is heartbreaking and as real as if she had composed it. The closing "It's Alright" continues the melancholy mood, adding gospel-inspired backing vocals.
LaVette is clearly in her element throughout, delivering Bramblett's words with as much emotion as anyone could squeeze out of them. Producer Jordan supports her with a band of pros that never upstages the star. Call it a win-win for the writer and singer, spotlighting the talents of both, with this thrilling, often electrifying work.