If you're still pining for the days when Greenville had a mid-sized venue like The Handlebar where you could see great rock, jazz and bluegrass bands, we'd ask you to consider The Spinning Jenny. Just 2o minutes or so down the road in Greer on Cannon St., The Spinning Jenny has booked a series of great shows over the next few months, including appearances by two of our favorites, Jim Lauderdale and The Honeycutters. Check out their upcoming schedule below!
$15
Equal parts fast-paced and soulful, 5 piece alternative folk band, The Way Down Wanderers draw listeners in with their energy and originality. The band members' dramatically diverse backgrounds in bluegrass, jazz, classical and rap music, blend together to form unique harmony vocals, soaring instrumentals, lively dynamics and standout melodies.
$10 adv/$12 dos
In the ever-changing landscape of modern pop, Nathan Angelo shines as a refreshing alternative, embracing the classic elements of popular music and celebrating the backbeat of American tradition. As the revival of music in the 60's and 70's brought together the heritage of the Great American songbook, the flair of jazz and heartache of the Delta blues, Angelo integrates these forms into his own music with great ease and delight.
$15
"The Honeycutters, an Asheville, NC-based original country roots band… Led by songwriter Amanda Anne Platt, The Honeycutters include Tal Taylor on mandolin, Rick Cooper on bass, Josh Milligan on drums, and Matt Smith rounds out the band on pedal steel, electric guitar, and dobro to create a sound that carries just as well across the bar room as in a church or a theater. Fueled by the powerful songwriting and vocals of founder Amanda Platt, Me Oh My moves her into the spotlight as producer, band leader, and principal creative force behind the band. With songs that are honest and relatable, part chagrin and part hope, Platt's voice carries a timeless appeal."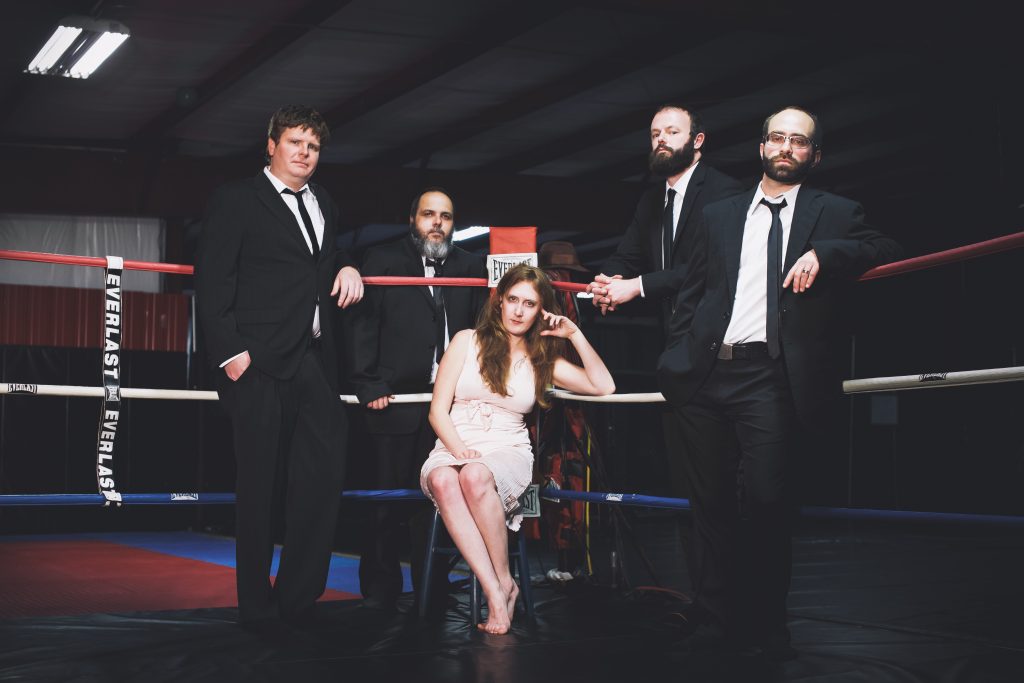 $10 adv/$13 dos
"Dom Flemons is a Grammy Award winning musician, singer-songwriter, and slam poet. Carrying on the songster tradition, Flemons strives to mix traditional music forms with a contemporary approach, to create new sounds that will appeal to wider audiences. In his recent solo album Prospect Hill (2014), Flemons drew from a wide range of styles, including ragtime, Piedmont blues, spirituals, southern traditional music, string band music, fife and drum music, and jug-band music. He began his career as a performer in the Arizona music scene, where he produced 25 albums for singer-songwriters and slam poets in Pheonix. In 2005, Flemons co-found the Carolina Chocolate Drops, an African-American string band that won a Grammy for its 2010 album Genuine Negro Jig. Today, he tours throughout the United States and internationally as "The American Songster. In February 2016, Dom performed at Carnegie Hall for a Tribute to LeadBelly. In September 2016, Dom performed at the opening ceremonies for the National Musuem of African American History and Culture in Washington, DC. Dom has been touring internationally and has released his latest album called "Ever Popular Favourites" with British Guitar player, Martin Simpson. The album was released on Fledg'ling recordings in October 2016. Dom's newest album to be released through Smithsonian Folkways will be celebrating the stories and songs of the black cowboys. Dom has released two instructional DVDs through Stefan Grossman's Guitar Workshop. Dom has a new podcast called American Songster Radio and it is in conjunction with WUNC North Carolina Public Radio.
3/30 – Old Salt Union with Jenni Lynn Gardner
$12 adv/$15 dos
"Old Salt Union is known for playing music by their own set of rules. While the men who make up the group are not complete rebels, they are certainly focused on exposing people to a purer, more exciting, and more original form of music. Drawing influence from Bill Monroe, Sam Bush and Del McCoury, to jazz great Bill Evans and Composer Danny Elfman, it's obvious the group has a unique and broad genetic make-up. What makes Old Salt Union special is their ability to further explore the jazz and blues roots of bluegrass in a mature and refreshing manner. With in-depth musical compositions, a catchy hook, and a high- energy metaphorical punch to the gut, they are truly front runners in the new generation of string music."
$10 adv/$12 dos
Love The Talking Heads? Same As It Ever Was does it right. This 7-piece outfit of Knoxville musicians came together out of their mutual love and respect for the music of the Talking Heads in the summer of 2004 and have not looked back since. Over the years the band has performed extensively, and now nearly have the entire Talking Heads catalog at their fingertips; They bring the excitement and energy of everything from '77 to Naked, and all the B-sides in between. The band strives to maintain the integrity of the Talking Heads' groundbreaking music, while bringing their own panache to the game. Whatever you're your level of familiarity with Talking Heads, you can expect to have an unforgettable time with Same As It Ever Was!
$15 adv/$18 dos
"Two-time Grammy-winning singer and master songwriter Jim Lauderdale is both a "songwriter's songwriter," who's written/co-written many modern classics for iconic artists, as well as an intuitive sideman, who's enhanced the music of a bevy of esteemed musicians. As a solo artist, since 1986 up until now, he's created a body work spanning 28 albums of imaginative roots music, encompassing country, bluegrass, soul, R&B and rock. Along the way he's won awards, garnered critical acclaim, and earned himself an engaged fan base. Today Jim treats his fans to a new adventure, exploring the redemptive traditional sounds of Memphis and Nashville with his double album, Soul Searching: Vol. 1 Memphis/Vol. 2. Nashville (Sky Crunch Records).