Fresh off the Skunkville presses, we've got a dispatch from Mr. Glynn Ziegler himself about the next edition of our fave multi-genre musical gathering, the Albino Skunkfest at Glynn's stately Skunk Farm over in Greer. The festival kicks off Friday, Oct. 6th, and they've got some heavy-hitters scheduled this time around.
As usual, Zig has chosen a talented group hailing from far and wide. The artists have differing styles that we're sure will make for a great weekend playlist and your latest chance to find your new favorite.
Read on…
We are proud to announce four more artists for the 2016 Albino Skunk Music Festival: Dylan LeBlanc, Eilen Jewell, Mark Johnson & Emory Lester, and The Applebutter Express.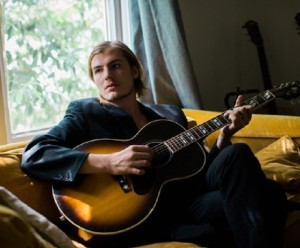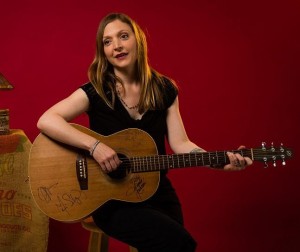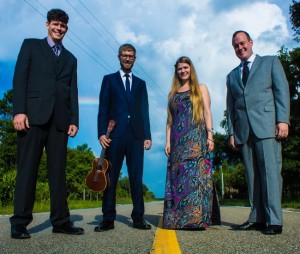 Dylan is an up and coming singer-songwriter with roots in Shreveport and Muscle Shoals. Eilen who is from all-over but currently lives in Boise, is an accomplished singer-songwriter known as the Queen of the Minor Key. Mark, from Dunnellon, Florida, is a past winner of the Steve Martin Prize for Excellence in Banjo and Bluegrass (yes, we're trying to corner the market). Emory plays mandolin and guitar with Mark and in other bands, and is a Virginian who currently resides in Ontario, Canada. You may have seen them perform with Steve Martin on the David Letterman show when Mark won the award in 2012. And The Applebutter Express is a high energy band of pickers from Tampa who've entertained many festival crowds and who.we are very happy will now perform on our stage.

"We are happy to announce that Danny Barnes is returning to SkunkFest this Fall. Danny won the Steve Martin Prize for Excellence in Banjo & Bluegrass in 2015, recognizing him as a notably innovative and talented banjo musician. He'll play Friday and Saturday. Danny joins us all the way from Port Hadlock, WA. 
Also returning will be Will Kimbrough, this time with Brigitte DeMeyer (both of Nashville) and Boston's Girls Guns And Glory. 2015 Telluride Bluegrass Contest winners The Lil' Smokies will also join us from Missoula, MT. 
Previously announced artists:
The Bottle Rockets (St. Louis), Billy Strings (Nashville via Traverse City, MI), Front Country (San Francisco; 2013 Telluride Bluegrass Contest winners), and Cary Hudson (Mississippi-New Orleans)."