MERGE RECORDS has always been one of our most cherished indie labels, and thanks to this new slate of killer releases from the MOUNTAIN GOATS, HISS GOLDEN MESSENGER and LAMBCHOP, we've got plenty o'Merge goodness in the stacks.

HISS GOLDEN MESSENGER – QUIETLY BLOWING IT (Get it HERE on CD, LP and indie-store only metallic blue vinyl)
Quietly Blowing It is an intimate and introspective offering that finds M.C. Taylor ruminating on themes of growing up, alienation, obligation, hope, purpose, family, class, self-discovery, healing, and rebuilding, fashioned with impressionistic tones. He says the record "feels like the most personal album that I've made because I'm not trying to explain anything to anyone except myself." Taylor reckons with these turbulent times in deeply personal terms and seeks to inspire listeners to do the same. Musically, the new songs are steeped in gospel, Southern soul, indie folk, and alt-country with tinges of blues, rock, and jazz influences running throughout. Highlights include the minimalist R&B of "It Will If We Let It," the rolling country groove of "The Great Mystifier," and the heartfelt, smoky lament of "Painting Houses" (co-written with Gregory Alan Isakov).
Quietly Blowing It features special guests that include Griffin and Taylor Goldsmith of Dawes, Zach Williams of The Lone Bellow, Nashville guitar great Buddy Miller, and producer/musician Josh Kaufman of Bonny Light Horseman. It was written and arranged by M.C. Taylor in his home studio—his 8' × 10' sanctuary packed floor to ceiling with books, records, and old guitars—as he watched the chaotic world spin outside his window. Between March and June 2020, Taylor wrote and recorded upwards of two dozen songs—in most cases playing all of the instruments himself—before winnowing the collection down and bringing them to the Hiss band. In July, the group of musicians, with Taylor in the production seat, went into Overdub Lane in Durham, NC, for a week, where they recorded Quietly Blowing It as an organic unit honed to a fine edge from their years together on the road. Throughout Quietly Blowing It, Taylor brings his keen eye to our "broken American moment"—as he first sang on Hiss Golden Messenger's critically acclaimed, GRAMMY®-nominated Terms of Surrender—in ways that feel devastatingly intimate and human.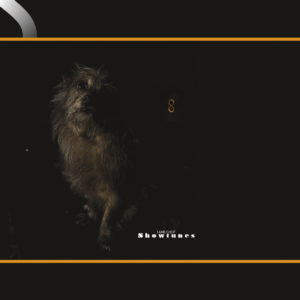 LAMBCHOP – SHOWTUNES (Get it HERE on LP, CD and indie-store only white vinyl)
The album from Nashville's finest evolves from years of experimental compositions written by bandleader Kurt Wagner on the piano (a first for the lauded song-writer). It's described by the artist as almost a post-modern twist on the American Songbook/ballad genre. Think of it almost like the cosmic cousin to the likes of early Randy Newman, Tom Waits, Gershwin, etc. This also marks the first-time use of a new back-up group that includes James McNew (Yo La Tengo), Ryan Olson (Gayngs), Andrew Broder, techno producer Twit One, Eric Slick (Dr. Dog) and others. This switch-up revisits the original Lambchop motto that "anyone could be part of lambchop (so long as they behaved themselves)". This one was recorded at Battle Tapes in Nashville with Jeremy Ferguson & album art was once again created by Elise Tyler.
As for the content of the songs, it's tempting to look at everything through the lens of the world we now live in. However, Kurt is quick to point out that these songs were conceived pre-COVID. "The words have no connection to the experience we now all share," he says. "I find that to be a strong element in their favor. I've yet to reconcile the time I live in currently with something I care to enshrine in song. I'm searching for a way beyond that but I find it limiting, and I think good music deserves better." Instead, this album looks beyond and behind the now.


THE MOUNTAIN GOATS – DARK IN HERE (Get it HERE on 2xLP, CD and indie-store-only blue vinyl)
At last it can be told: the story of how, when The Mountain Goats got together in early March, 2020, it was to make not one album, but two. The idea this time around was to work with Matt Ross-Spang, the dashing Memphis wunderkind who'd engineered that album and charmed us all with his gentle wit and old-school savoir-faire. The Memphis album-Getting Into Knives, which came out last October-would be brighter, bolder, marked by rich and vibrant hues; the Muscle Shoals one-Dark in Here– is quieter, smokier, but more deeply textured and intense.
The music is wild; not wild in the sense of abandon-these aren't those kind of songs. But wild in the sense of something undomesticated, untamable. Wild like the immutability of nature, the way it will take back any piece of untended space as it's own, whether amidst the AutoZones and Chick-fil-A's of Muscle Shoals or among the ruins of a scientific outpost on the Kola Peninsula. Wild like the whale; like a powerful animal. Or a virus-the beast that awakes, emerges from a forest, and stops the world. You can fight the calamity all you want, but either way, it's going to demand your surrender.

Get all three of these Merge-tastic releases now, and check out these other titles while you're at it!