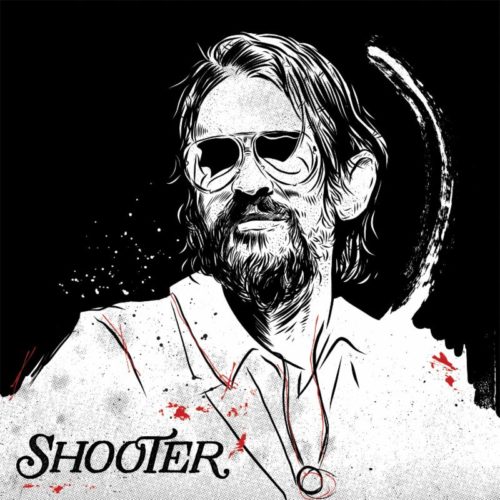 SHOOTER JENNINGS, Shooter (CD/LP)
For nearly two decades, Shooter Jennings has defied expectation while constantly expanding the parameters of country, rock 'n' roll, and beyond. The scion of American music royalty, he has affirmed his own place in histories still to come as a truly limitless artist whose ambitious experimentation spans myriad genres and creative platforms, from releasing seven solo LPs, countless EPs, and founding his own label and multimedia outlet, Black Country Rock, to hosting his "Shooter Jennings' Electric Rodeo" on Sirius XM's Outlaw Country channel, producing music by Jamey Johnson, Wanda Jackson, and his mom, Jessi Colter, and the creation of acclaimed BBS Door games (available via his own BCRGames.com). Ever the outlaw, Jennings has now crafted what might well be his most truly idiosyncratic work thus far, SHOOTER. Produced by longtime friend and collaborator, Low Country Sound founder Dave Cobb, at the renowned RCA Studio A on Nashville's Music Row, the album sees Jennings staking out a fairly straightforward goal: to simply make a great country record. It should be noted, Jennings' last studio album was a genuinely visionary tribute to Giorgio Moroder so in some ways, making a straight up country record is as much of a left turn as anything else in his brilliantly mercurial career thus far. But with songs like "Fast Horses & Good Hideouts" or the raucous "I'm Wild & My Woman Is Crazy," Jennings more than affirms his mission by returning to country's original, if oft misplaced, mandate: singing songs about growing up and getting older, about going out and getting trashed. In short, making music for real people with real lives. With SHOOTER, Jennings truly puts his own mark on country music, living up to his extraordinary birthright with unparalleled passion, experience, and heart. Jennings' decade-plus relationship with the GRAMMY® Award-winning Cobb extends all the way back to 2005 and his first trio of solo albums, a landmark series of records in which they tried to "stretch the boundaries of what was acceptable on a country record" by adding elements like electronics, psychedelic guitars, and Shooter's distinctly modern point of view. SHOOTER – which marks their first full length effort together since 2010's psychedelic metal concept album, BLACK RIBBONS – turns that experimental approach on its head by stripping the country sound bare to its bones to reveal the genre's hot blood and hard muscle. Though raised in Nashville, Jennings has spent the past two decades residing in Los Angeles and admits to having little taste for contemporary Music City's hard hustle and hipster bustle. With his own peace of mind in mind, he opted to stay with a dear friend from childhood in Springfield, TN, 30 minutes drive from Music Row.  SHOOTER stakes its claim as classic country right from the jump, kicking off with the brass-fueled boogie-woogie of "Bound Ta Git Down" (though admittedly, few if any country LPs start with a high-energy honky tonk tune referencing weed, Guns n' Roses, and Jennings' good pal, Marilyn Manson). Jennings' hard-fought clarity and determined honesty can be heard throughout the record, on songs like the tender "Love In A Minor Key" – which he first recorded for 2014's George Jones tribute EP, DON'T WAIT UP (FOR GEORGE) – and "Rhinestone Eyes," a heartfelt paean to his wife, Misty. In addition to the "bunch of songs" written at home before heading to Nashville, much of SHOOTER – including highlights like "Denim & Diamonds" and the Lone Star anthem, "Do You Love Texas?" – were co-written by Jennings and Cobb in the studio on the spot.  SHOOTER further features songs co-written with a number of other collaborators. The rowdy, rousing "D.R.U.N.K." was penned with Nashville songwriter Aaron Ratiere, the first time Jennings admits to any success with a traditional co-write. Elsewhere, "Fast Horses & Good Hideouts" sees Jennings and Cobb sharing a credit with iconoclastic character actor Randy Quaid. With his encyclopedic knowledge of music history, Jennings is well aware that self-titling an LP usually means one of two things: either the record is exceptionally personal or the artist is flat out of ideas. Suffice to say, Shooter Jennings is not an out-of-ideas kind of guy. The power and passion that rings through SHOOTER make the answer resoundingly clear. "It's a very honest record," Jennings says. "There are no magic tricks. It's really stuff that's from the heart; it really encapsulates a lot of the styles I've done across all my records. Dave said, 'Can't we just call it SHOOTER?' I said, I love that. Let's just call it SHOOTER."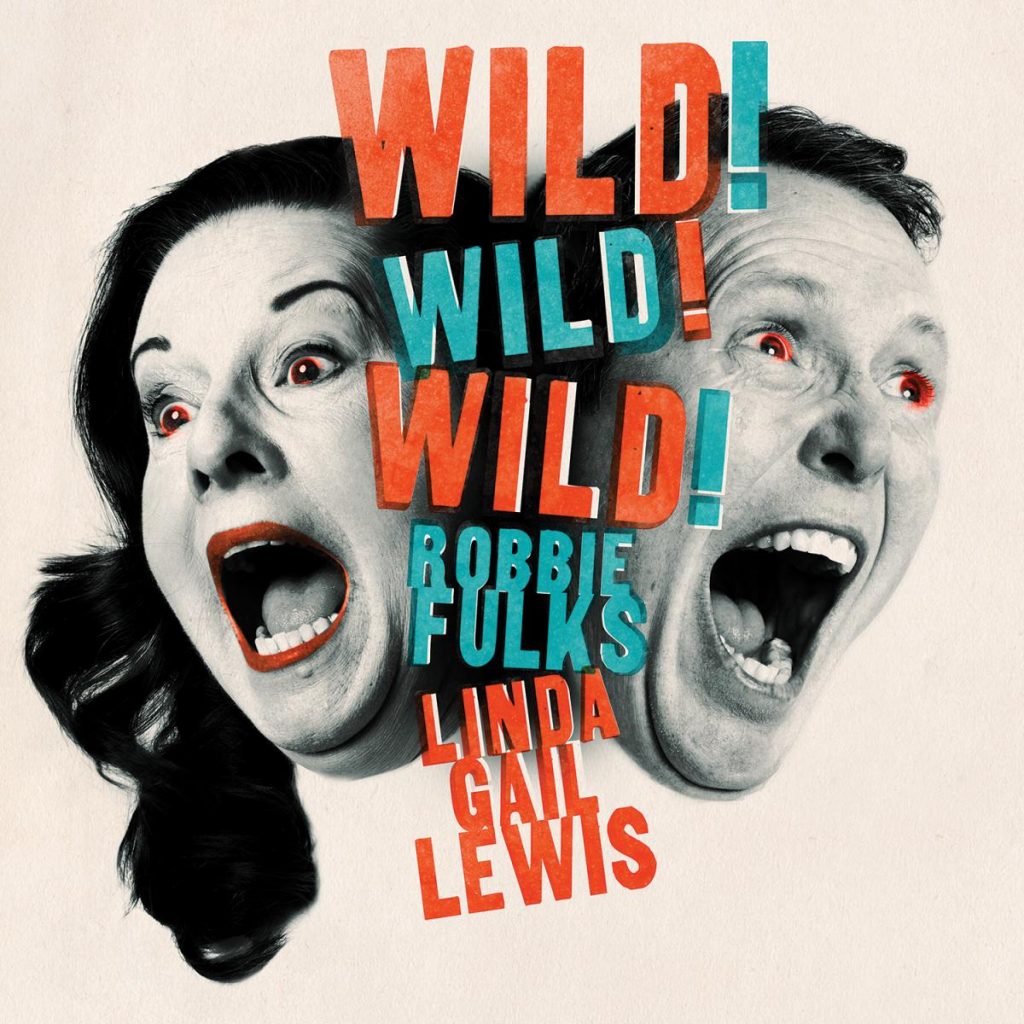 ROBBIE FULKS & LINDA GAIL LEWIS, Wild! Wild! Wild! (CD/LP)
Anyone who has been married nine times, almost died from substance abuse and, oh yeah, was a member of her wildman older brother Jerry Lee Lewis' band with whom she sang duets has some stories to tell. Enter roots folk-rocker Robbie Fulks providing late career assistance for Linda Gail Lewis to help voice some of them.  The combination of Fulks' studio know-how (he has 13 solo albums under his belt), songwriting prowess and industry connections along with Lewis' powerful vocals, rollicking piano work and a sassy attitude that 50 years in the country/rockabilly trenches brings (the nine marriages likely contributed too) may not be a match made in heaven but, like the finest collaborations, it brings out the best in both artists. Fulks pens seven of the 13 tracks and helped curate the rest, plus assembled a band of veterans like Telecaster master Redd Volkaert to give the talented Lewis full room to shine. Which she does masterfully, shifting between the feisty humorous country of "Till Death" ("We said till death do us part, and that's now"), dueting the Tammy Wynette-styled part next to Fulks' George Jones in "That's Why They Call It Temptation," and banging the 88s like brother Jerry Lee on the appropriately titled and rowdy "Boogie Woogie Country Gal." She shifts into banjo-led folk/blues for "Memphis Never Falls From Style" and goes full-bore Chuck Berry rocking on the title track, where she trades vocal licks with Fulks before launching into a fiery piano solo worthy of her famous relative. She even swings some jazzy C&W on a jaunty cover of Don Gibson's "Who Cares" and the organ driven, finger-popping "Your Red Wagon." The twosome nod to the music's church origins by resurrecting the traditional country gospel classic "On the Jericho Road," a song Lewis once sang with Jerry Lee when they were kids, done here in a peppy acoustic style with strains of bluegrass. Despite the joint billing, this is primarily a showcase for Lewis' long under-appreciated vocal and keyboard talents. But Fulks holds his own singing lead on the barroom honky-tonk of "I Just Lived a Country Song," an original that could easily have been plucked from the Jones songbook. He also shines on the sweet, melancholy soulful ballad "Foolmaker," another original where his easygoing voice borrows some of Gram Parsons' honeyed approach.  Linda Gail was briefly thrust into the spotlight when she hooked up with Van Morrison in 2000 for the moderately successful collaborative You Win Again. But with Fulks' assistance she gets long overdue love on this organic, joyful partnership that sounds like the participants had as much fun putting it together as you will spending 45 exuberant minutes listening to it.  Nothing epitomizes this terrific twosome better than "It Came From the South," nearly hidden away at track twelve. It's where the earthy roots that exude from every song are put into historical perspective with "Black or white, blues or hillbilly/ it's got a rhythm that's knocking me silly" as Lewis pounds away on piano like she was born to make this music. Which clearly she was.