We were humbled and grateful to welcome JOHNNY GANDELSMAN to our musical abode, he played beautifully, and we had a full house of Greenville classical music lovers who were kind and respectful and listened til the last note. We are honored by his presence and yours, and as always, we love you.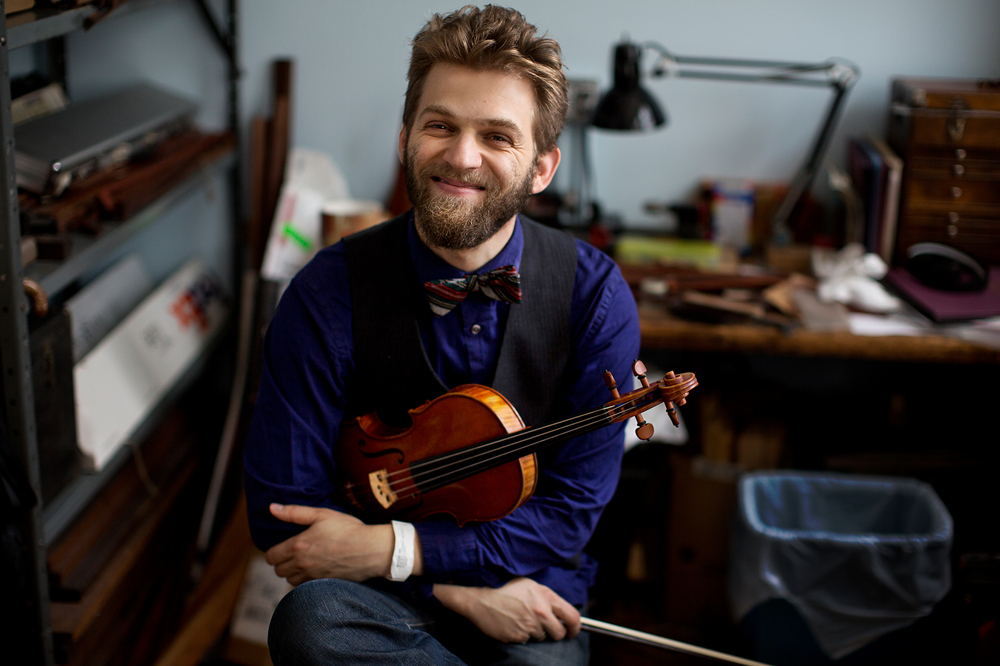 Gandelsman offered brief performance drawn from his brand-new CD, J S Bach: Complete Sonatas & Partitas for Violin, a breathtaking work released on January 19th that's currently occupying the Number One spot on Billboard's Traditional Classical chart.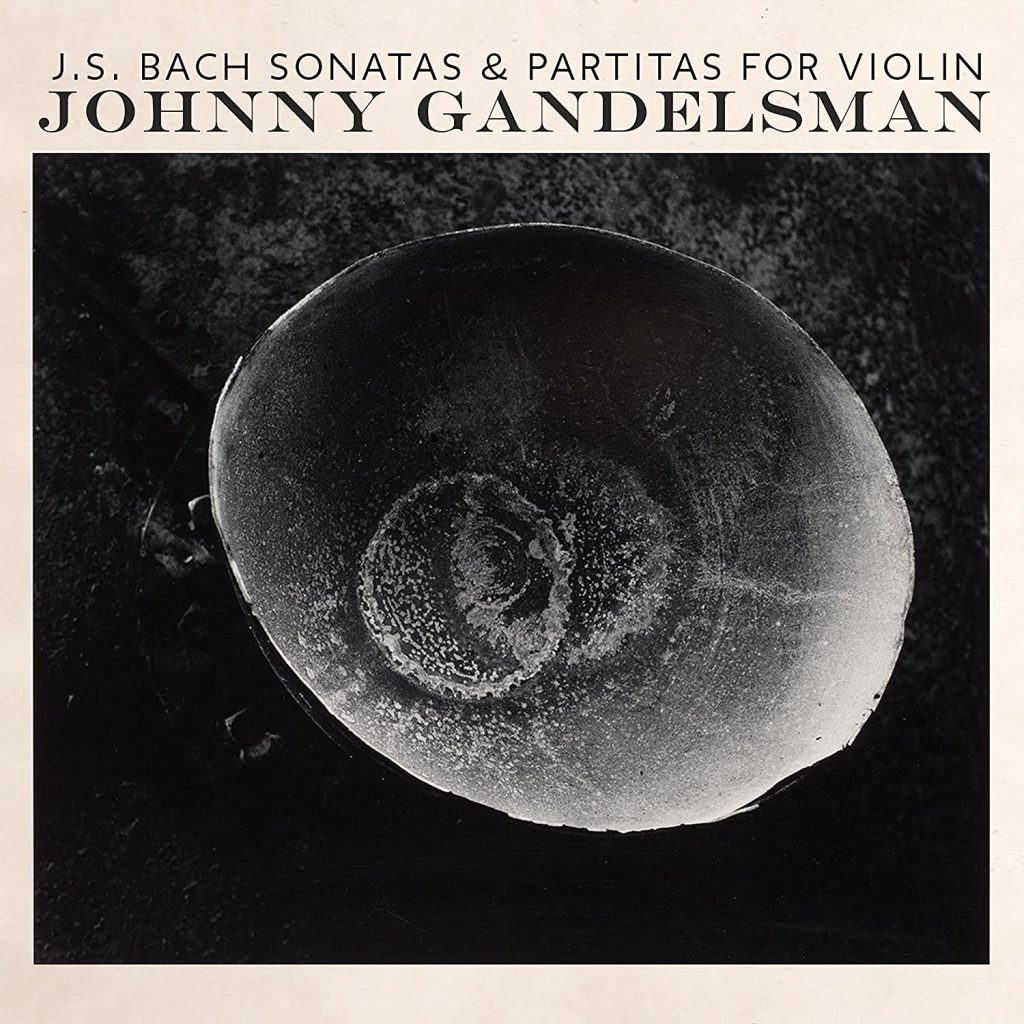 The new recording showcases the "genial freshness and unaffected sincerity the violinist brings to Bach's masterpieces, his reading all the richer for his many collaborations with musicians working in styles far beyond the Western classical tradition" (Boston Globe).
Gandelsman's understanding and interpretation of Bach's music is multi-layered and unique, drawing not only on his classical training but also on the experience he has gained over the past decade with the Silk Road Ensemble and others, experience that includes commissioning new works from a variety of composers and performers, as well as collaborating with improvisers, masters of non-classical traditions, and ballet and modern dance companies.
Through his work onstage and in-studio with such artists as Yo-Yo Ma, Bono, Osvaldo Golijov, Suzanne Vega, James Levine, Mark Morris, Alim and Fergana Qasimov, Nigel Kennedy, Martin Hayes, Christina Courtin, Jenny Scheinman and David Byrne, Gandelsman has been able to integrate a wide range of creative sensibilities into his own unique point of view. A passionate advocate for new music, Johnny has premiered dozens of works by Lev "Ljova" Zhurbin, Dmitri Yanov-Yanovsky, Vijay Iyer, Bela Fleck, Daniel Cords, Rubin Kodheli, Dana Lyn, Gabriel Kahane, Colin Jacobsen, Shara Worden, John Zorn, Christina Courtin, Ethan Iverson, Padma Newsome, Gregory Saunier, Evan Ziporyn, Bill Frisell and Nik Bartsch, as well as a violin concerto by Gonzalo Grau, commissioned for Johnny by Community Music Works.

A prize-winner at the Kreisler and Menuhin competitions, Gandelsman has performed as a soloist with such orchestras as New York and Israel Philharmonic, Chicago Symphony, Albany Symphony, Rhode Island Philharmonic, Vienna Symphony, Deutsche Opera, Orchestra di Maggio di Fiorentina, Orchestra de Padova e del Veneto, Polish Radio Orchestra and Jerusalem Symphony. He has worked with such esteemed conductors as David Zinman, Zubin Mehta, Yehudi Menuhin, Schlomo Mintz, Daniel Oren, David Allan Miller, Miguel Harth-Bedoya, Larry Rachleff, David Shillon, Paolo Olmi, Aldo Ceccata, Leopold Hager and Tadeusz Strugala.
Although Gandelsman has been performing as a soloist since he was a child, he discovered his true love for music through lifelong friendships that were formed at the Curtis Institute of Music, where he was a student. From 1997 to 2001, Gandelsman was the concertmaster of Wild Ginger Philharmonic, a groundbreaking orchestra founded by his classmate and conductor David Goodman. Gandlesman will be returning to our area in March for the BIG EARS FESTIVAL in Knoxville for three performances, including a collaboration with Bela Fleck.
A highlight of this past season was Gandelsman winning a Grammy award for Best World Music album as a member and producer of Silk Road Ensemble's latest album, Sing Me Home.
Gandelsman has performed with the Silk Road Ensemble since 2000, which has allowed him to work closely with great masters of musical traditions from along the ancient trading route. Gandelsman has played a vital role in the Ensemble's exploration of the music of the Roma people as well as the group's modern adaptation of an Azeri opera based on the timeless story of Layla and Majnun, which was premiered in the US in 2009 to rave reviews. As a member of the Silk Road Ensemble, Gandelsman has performed all over the United States and Europe, as well as in Japan, China, Malaysia, Singapore, India, Azerbaijan, Israel and Egypt.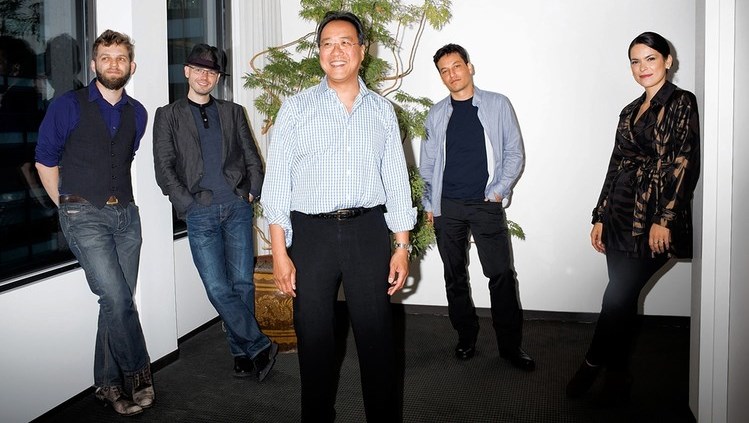 As part of a strong desire to break down barriers between artists and their audiences, Gandelsman, along with Max Treitler, began a performance series in New York City in 2003 called "In a Circle." Through this project, Treitler and Gandelsman have been able to present music genres such as Persian, folk, bluegrass, mugham and rock on the same programs as Western classical music. These concerts have also presented exhibitions by such visual artists as Mary Frank, Kevork Mourad, Lennie Peterson and Guillermo Resto, as well as newly commissioned works by composers Lev Zhurbin and Luis Prado. "In a Circle"' brings together not only artists from around the world, but also their diverse audiences, creating a unique shared experience for all.
Join us as we celebrate Johnny's outstanding new album and welcome a true violin master to the Upstate.
Horizon will have the J S Bach: Complete Sonatas & Partitas for Violin CD in-stock for Johnny's performance along some other favorites.