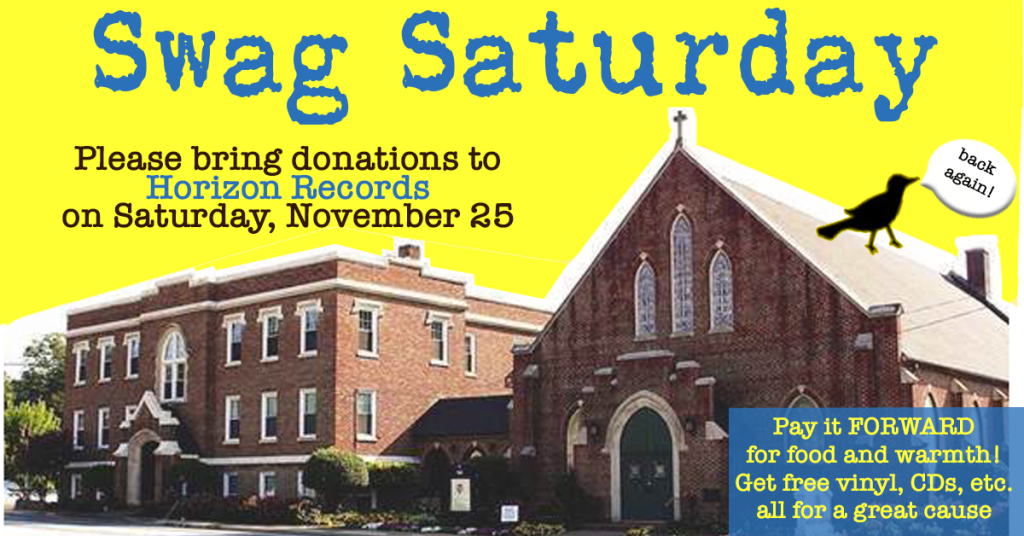 Thanks to all who brought in their donations for Swag Saturday! We have bags of loot that are going over to Triune this week along with your cash donations that Horizon Records will proudly be matching and then some! Did you miss out? Visit the Triune website below to donate money directly online or find other ways to help their valuable mission. PEACE!

TRIUNE MERCY CENTER
Triune is on the frontline bringing spirituality and the services that so many hard-hit people need to get back on their feet or recover; the homeless, the hungry, the struggling addicts and others.  Just 3 blocks down from our corner, Triune provides a safe haven and a friendly respite day in day out for those who need it most, whether through food bank, classes or allowing a myriad of 12 step program meetings to use their rooms. For more information, or to donate directly, visit https://www.triunemercy.org/
Join Horizon Records on SATURDAY, NOV. 25th for Swag Saturday as we celebrate the season of giving.