This week, Mount Moriah stretches out the increasingly loose definition of  "Americana," the Waco Bros. keep it gritty. Shooter Jennings goes disco (that is not a joke), we get some tasty Gene-jazz-and classical from Ralph Alessi and Tord Gustavsen, and Willie Nelson spends summertime with Mr. Gershwin. Read on….
NEW GOODIES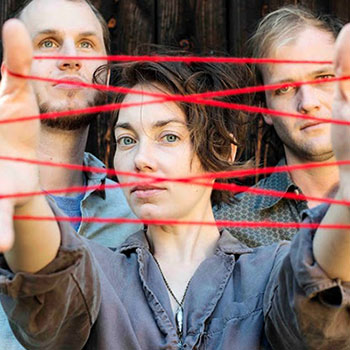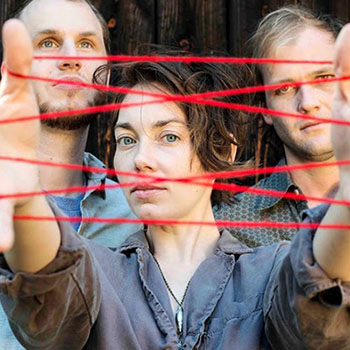 MOUNT MORIAH, How To Dance (CD/LP)
Mount Moriah's latest is an odd and beautiful puzzle of an album. The trio of Mount Moriah—Heather McEntire (vocals), Jenks Miller (lead guitar and keyboards), and Casey Toll (bass guitar and keys) previously released two sparse, beautiful records that saw them carving their own niche into along the well-trodden path of contemporary Americana, on How to Dance McEntire normally front-and-center voice steps back into the instrumental mix, resulting in a more cohesive sound that allows the band to take on both ragged rockers and delicate waltzes with confidence.
VARIOUS ARTISTS, God Don't Never Change: The Songs Of Blind Willie Johnson
Bluesman Blind Willie Johnson is easy to mythologize. His mother died young. His stepmother blinded him. He was desperately poor and sang in the street. His house burned down and he had no choice but to live in the ruins, and he died there. He didn't even make it to 50. But as a singer and guitarist. Johnson did incredible things; he created works of monumental beauty. His songbook is meant to glorify God. And the performers on this phenomenal tribute album glorify Blind Willie. Lucinda Williams, Tom Waits, Luther Dickinson, and Derek Trucks & Susan Tedeschi are just a few of the stars who pay homage.
WACO BROTHERS, Going Down In History (CD/LP)
another blast of fury from this mighty Bloodshot Records unit, a muscular throb that calls to mind a merging of the old and new worlds. The Bros recapture the thrill and vibrancy of the heartland rock from a time when the Rainmakers and The Blasters and the Del Fuegos roamed the highways and byways of America.
TORONZO CANNON, Chicago Way (CD)
This explosive Alligator Records debut might just mean that Toronzo Cannon could give up his day job as a bus driver for the Chicago Transit Authority. Over the last fifteen years or so, Cannon has been one of the hardest workers on the Chicago blues club circuit, but his amazing set at last year's Chicago Blues Festival set earned some serious acclaim. From here on out, he will be in the spotlight for a good long time.
TORD GUSTAVSEN, What Was Said (CD)
Tord Gustavsen, the lyrical and scholarly Oslo-born pianist, got big with a blend of pensive improv and Norwegian hymns, and after a brief flirtation with straight-ahead jazz, he's returned to simple songs with religious roots, and to collaboration with a remarkable singer, Simin Tander. Beyond that, Gustavsen Jarle Vespestad's fragile percussion is the only other sound.
TRAFFIC QUINTET, Plays Alexandre Desplat (CD)
13 of Desplat's scores, including The Kings Speech and The Girl With A Pearl Earring are re-imagined for a piano quintet (featuring Mrs. Desplat, Dominique Lemonnier, on violin), with occasional interventions from the composer himself, on flute, glockenspiel and celesta. Needless to say, Gene is currently on the floor making music-geek noises about this one.

WILLIE NELSON, Summertime: Sings Gershwin (CD/LP)
The 82-year-old master takes Gershwin standards into Western swing territory, featuring smooth work by David Piltch on upright bass and Paul Franklin on pedal steel.
BONNIE RAITT, Dig In Deep (CD/LP)
Bonnie's 20th album is more concerned with groove than ballads, and her voice remains largely unchanged save for a touch more gravel, which ends up benefitting the roadhouse rumble of most of the tracks.
SHOOTER JENNINGS, Countach (CD/LP)
Ready for a curveball? Outlaw country rocker Shooter Jennings' forthcoming release, Countach (For Giorgio), could very well be the strangest country album of the year. Jennings worked alongside Marilyn Manson AND Brandi Carlile to create his ode to the Italian disco legend Giorgio Moroder, best known for his work with Donna Summer. Wha???
1975, I Like It When You Sleep For You Are So Beautiful (CD/LP out 3/11)
In the three years since their debut was released, Healy and the rest of The 1975 have perfected their brand of ecstatic, precise pop music. They've also become interested in D'Angelo-lite gospel epics, reverent takes on turn-of-the-decade chillwave, a smothering bit of shoegaze, and multiple lengthy ambient interludes.
RALPH ALESSI, Quiver (CD)
Quiver finds trumpeter Ralph Alessi and his quartet in a lyrical, reflective mood. The group includes most of the players from Alessi's acclaimed ECM leader debut Baida (2013); Drew Gress (double-bass) and Nasheet Waits (drums), with Gary Versace taking the piano chair.
ANTHRAX, For All Kings (CD/LP)
PETER FRAMPTON, Acoustic Classics (CD)
MACKLEMORE & RYAN LEWIS, This Unruly Mess I've Made (CD)
SANTIGOLD, 99 Cents (CD/LP)
VOIVOD, Post-Society (CD)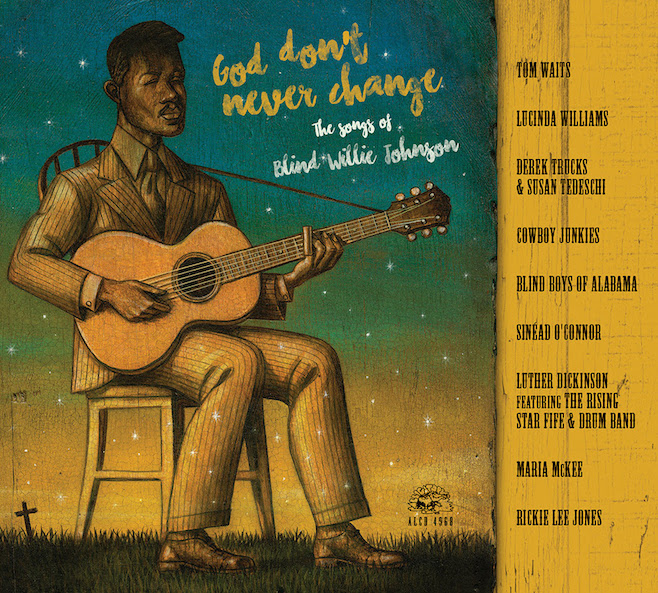 Additional Tasty Re-issues & Re-Stocks.

MICHAEL JACKSON, Off The Wall (CD/DVD)
The original multi-platinum, boundary-breaking album plus a documentary about the making of said album directed by Spike Lee.
RICH ROBINSON,
Llama Blues (CD/LP)
Paper (CD/LP)
In the early 2000's, during one of the Black Crowes numerous acrimony-laden hiatuses, guitarist Rich Robinson started up a solo career based very much on the raw riff-rock and swampy grooves of his day job. These two long out-of-print releases are perfect if you're itching for some straightahead rock, Crowes-style.
VARIOUS ARTISTS, Rough Guide To Bottleneck Blues (CD)
Serving as a solid primer in Bottleneck 101, the CD boasts 22 varied tracks, each resonating in its own special way. The masters on display include Blind Willie Johnson, Kokomo Arnold, Allen Shaw and Muddy Waters.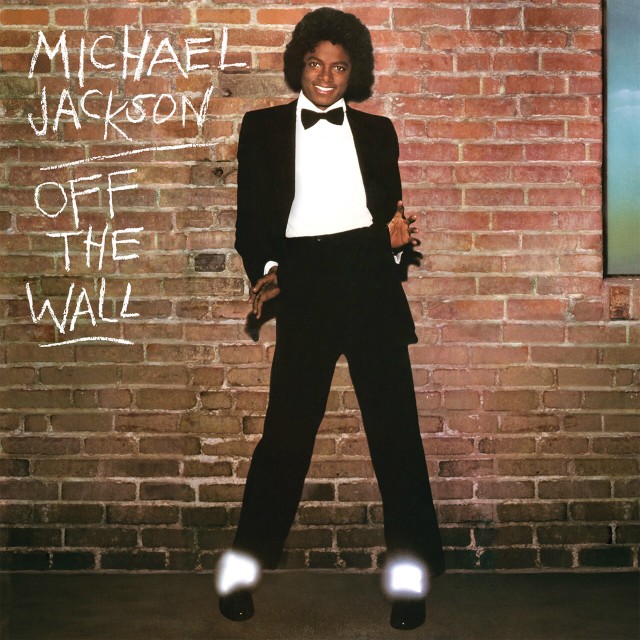 COMING SOON:
KENNY BARRON, Book Of Intuition (3/4)
RAY LAMONTAGNE, Ourboros (3/4)
LORETTA LYNN, Full Circle (3/4)
VIOLENT FEMMES, We Can Do Anything (3/4)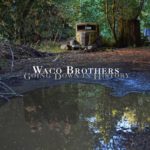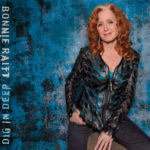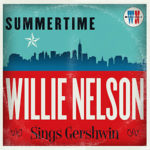 And don't forget these still-new platters that matter!
LUTHER DICKINSON, Blues & Ballads (CD/LP)
The frontman for North Mississippi All-Stars pays tribute to his larger-than-life father, Jim, who walked tall in the blues, rock and soul worlds from the 1960's til 2009. Mr. Jim worked with everyone from Aretha to the Stones to the Replacements as a producer and a musician, and he left quite a legacy behind. But rather than deal in morbidity, Luther celebrates his father's art and life with a low-key, laid-back, gritty Memphis-soul style session that would do his Pop proud. And he even brings Mavis Staples, Amy LaVere, JJ Grey, and Mr. Jason Isbell along for the ride.
LUCINDA WILLIAMS, Ghosts Of Highway 20 (CD/LP)
Miss Lucinda claws her way back into your heart with a collection of covers and originals, all as a reflection on the passing of her father, the poet Miller Williams. Using that same scarred, sensual drawl that she's snared us with since 1978, Lucinda slings ragged alt-country, A-list jazz players (Bill Frisell and Greg Leisz) and literary lyrics, Williams loses herself in another masterpiece.

SNARKY PUPPY, Family Dinner Vol. 2 (CD/DVD)
Snarky Puppy, the jumbo-size brainchild of bassist-composer Michael League, is one of the more versatile groups on the planet right now. On its own, the Grammy-winning orchestra plays a virtuosic, high-energy blend of jazz, funk, hip-hop and more. But the group is also an expert backing band, as demonstrated on its Family Dinner albums, guest-studded affairs that raise money for worthy causes. This new version features David Crosby, Charlie Hunter, Salief Keita and many more.
MALCOLM HOLCOMBE, Another Black Hole (CD)
Boasting a croak of a voice that makes Tom Waits sound like James Taylor, blues-folkie Malcolm Holcombe  ain't cut out for tender love songs as this set of dark, gritty songs about those that are down and mostly out proves. With production, engineering, mixing and mastering from Ray Kennedy (Steve Earle, Billy Joe Shaver) and a backing band consisting of veterans like Tony Joe White and drummer Ken Coomer (Wilco, Uncle Tupelo), Holcombe spins 10 tales that mix country, bluegrass, blues and folk in a musky, dusky yet surprisingly melodic concoction.
MAVIS STAPLES, Living On A High Note (CD/LP)
Mavis Staples has created some of the most joyous music ever, and her latest solo effort, is just as exuberant and celebratory as they come. Featuring production by M. Ward and boasting songwriting credits from Nick Cave, Neko Case, Justin Vernon and others, the tempos percolate and pop, with flashes of horns and bold basslines supplied by members of her longtime backing band.
PETER ERSKINE, Interlochen Concert (CD)
Brilliantly versatile jazz drummer Peter Erskine returned to his alma mater, the Interlochen Arts Academy, in April of 2009 with bassist Darek Oles and pianist Alan Pasqua for a dynamic show that features an intriguing mix of straight jazz, sophisticated balladry and standards. The interplay between these three giants is stunning, and the original compositions by Erskine and Pasqua stand tall alongside works by Dizzy Gillespie, Jaki Byard and more.
MATMOS, Ultimate Care II (CD/LP)
What? It's just a new album by the experimental electronic music duo Matmos that's a 38-minute ode to their washing machine. Yep: Every sound on the single-track album is produced, in some way, by the machine­­, whether from a wash cycle or by the duo hitting, scraping, or manipulating it themselves. The result is an album full of hypnotic rhythms and bubbling textures, driving metallic tribal beats, tinkling marimba-­like tones, sweeping synth swells, and delightfully organic howls and squeals.
RA RA RIOT, Need Your Light (CD/LP)
Kind of a step outside the comfortable for this baroque pop group on their 4th album. None of the songs on the Syracuse indie-rock five-piece's last album, 2013's Beta Love, cracked four minutes; the ones on Need Your Light stretch longer and build a grandiose momentum that delves into electronic territory last time around, leaning heavily on synth riffs and hooky grooves.
RANGDA, The Heretic's Bargain (CD/LP)
A supergroup comprising fellow Drag City Records signees Ben Chasny, Sir Richard Bishop and Cris Corsano, Rangda specialize in long, instrumental guitar and percussions jams, creating a fascinatingly dark mix of prog, psychedelia and world-folk.
VARIOUS ARTISTS, Soul Jazz records presents New York Noise III (CD/2xLP)
The latest installment in Soul Jazz Records' journey into the underground music of New York City in the 1980s, this time focusing on the electronic dance/post-punk mutations and proto-electro music that originally came out on mainly small DIY labels. Featuring contributions from Implog, Suicide, Snatch, James Blood Ulmer, Dominatrix & more.