Quite the boatload of eclecticism in this week's New Releases. A little something for everyone, in fact. We've got some hard-earned life knowledge from Rodney Crowell and Aimee Mann, lovely all-encompassing acoustic loveliness from Tim O'Brien, a slab of prog-heaviness from Mastodon, a sparkling new Mavericks platter and a huge dose of Sinatra from that other golden throat, Bob Dylan.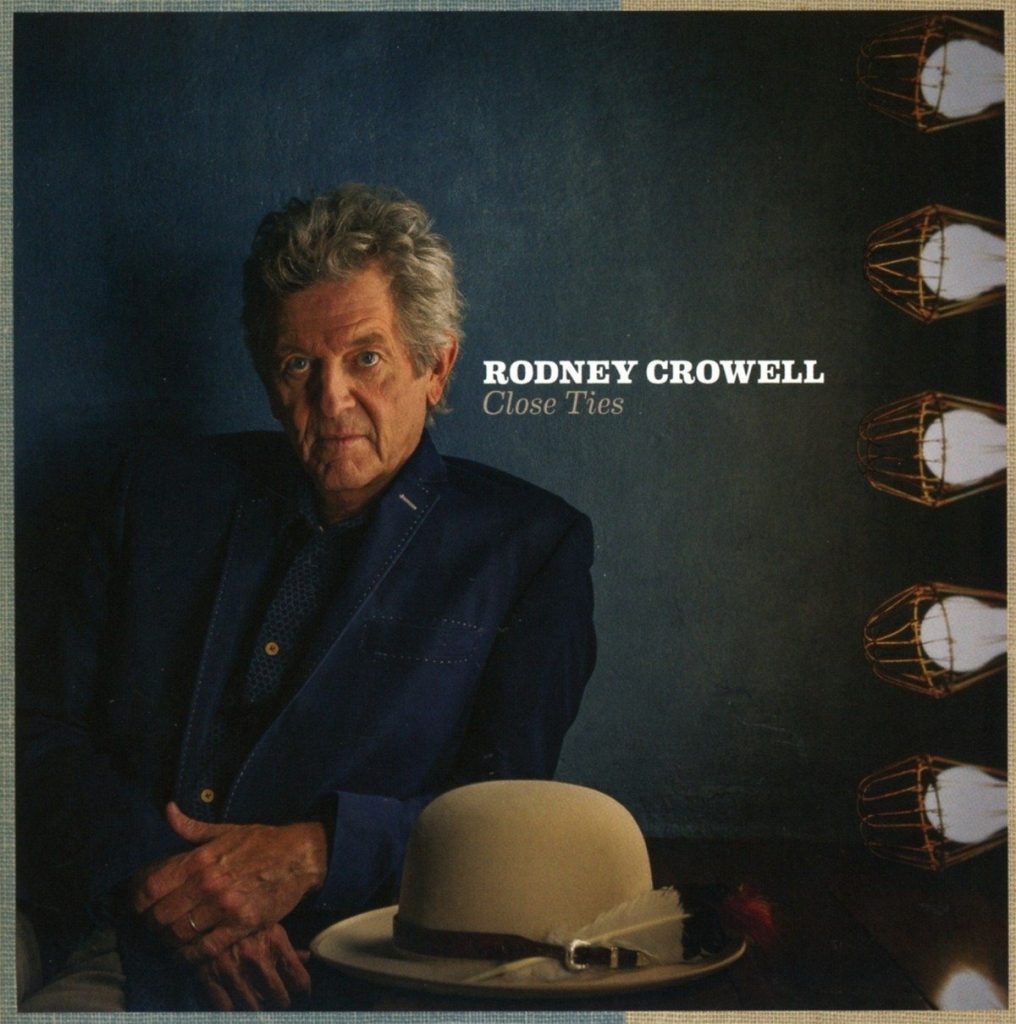 RODNEY CROWELL, Close Ties (CD/LP)
As we've noted more expansively elsewhere, Rodney Crowell's new album, Close Ties, demonstrates his strengths as a songwriter and illustrates how he has learned to balance personal recollection, literary sophistication, and his profound worldly wisdom. Close Ties is at once his most intimate record and his most accessible, the product of years of understanding the ways songs can enter—and be entered by—life.
AIMEE MANN, Mental Illness (CD/LP)
The title of Aimee Mann's latest solo effort, her ninth, registers like a punch to the gut. In a world full of self-consciously clever and willfully obtuse album titles, Mental Illness is the equivalent of washing someone's mouth out with soap. It's not something you mull over or analyze in search of some hidden subtext or meaning. Instead, it smacks of cold reality. Mental Illness lays its hurt and sadness out so effectively that it's hard to completely accept it as pure fiction. But even if we're to take Mann's word for it that these songs were created with some personal distance, it's still no less powerful of a record. It shows not only her strengths as a songwriter, but also as a storyteller. Mann's proven that she doesn't need to be lovesick or embittered in order to play such a person on record. That, in the end, might be the most identifiable mark of a true artist.
TIM O'BRIEN, Where The River Meets The Road (CD)
The Grammy-winning songwriter / multi-instrumentalist / producer Tim O'Brien returns with his sixteenth album, which is entirely dedicated to his home, West Virginia. The amazing musical richness of Virginia O'Brien remains an inexhaustible inspiration. Where The River Meets The Road is a quest for the musical heritage of Virginia. Thus songwriter collected the material after a decade-long collaboration with the West Virginia Music Hall of Fame, and each song refers to a part of the larger story. For example, the banjo and fiddle-decorated opener "High Flying Bird" surges with the hope and optimism of the beginning of a great journey.
MASTODON, Emperor Of Sand (CD/LP)
Perma-frowned doomsayers Mastodon are back with yet another friendly reminder that someday everyone will die. This time, it comes in the guise of seventh album Emperor of Sand, a lofty concept piece about a man wandering a desert with a curse over his head set to swirling, frenetic guitars and gut-rumbling drums. "Don't waste your time/If it's the last thing that you do," goes the chorus to Emperor's boogie-metal "Precious Stones," and the band largely took that advice to heart. The LP is their most ambitious outing since 2009's proggy Crack the Skye – following two relatively pared-down LPs – and at its best (the radio-ready pop-rocker "Show Yourself," the triumphal outro of "Ancient Kingdom," the Zappa-inspired synthesizer-and-bells duet midway through "Clandestiny") it's a glorious metal miasma. At its worst (guitarist-singer Brent Hinds' mumbly, off-key acoustic intro to "Jaguar God," the noodle-y "Steambreather"), it's a potent reminder that, yes, indeed, time is precious. Mostly, they find a middle ground that pays homage to the burly heft of Mastodon past and the heady rock they've always aspired to make.
THE MAVERICKS, Brand New Day (CD/LP)
The Mavericks have a big sound. On their latest release, the (somewhat) newly re-formed band offer the aural equivalent of one of those widescreen Cinemascope Technicolor westerns of the late '50s/early '60s. The music evokes the broad empty landscapes, sleepy cantinas, and heavy-eyed senoritas of the mythical past where the differences between bad hombres and honest men were not always clear. That drunk in the corner saloon could be a doctor, the sheriff, a bum or an outlaw, and which one is the better person is anyone's guess.
JAKE XERXES FUSSELL, What In The Natural World (CD/LP)
if What in the Natural World feels both several shades darker, and unsettlingly funnier, than Jake's self-titled 2015 debut (produced by brother-in-arms William Tyler), you need only look around at our national predicament in 2017 for clues. Since then Jake has played around the country, opening for Wilco, dueting with Tyler, and touring with Mt. Moriah, Nathan Bowles, and Daniel Bachman … and the territory he's traversed, for many of our fellow citizens, doesn't brook much hope. This time round Fussell has sourced his repertoire from beyond his primary Southeastern foraging grounds, including songs from the Southwest ("Canyoneers") and even Wales ("Bells of Rhymney"). He encounters monsters, literal and figurative, everywhere in this landscape of loss and longing—from the hellhounds of "Jump for Joy" to cruel Mr. Brown in "Furniture Man" ("a devil born without horns"); from the oppressive mine owners ("they have fangs, they have teeth") of "Bells of Rhymney" to the demons and dragons on "St. Brendan's Isle." Unlike his debut, the majority of these songs are not nominally traditional; they don't hail from what Jake calls "the weird void of folk anonymity and the dark, fertile past." Five of nine are attributed to specific artists, both canonical (Duke Ellington) and obscure (Helen Cockram), and all are recast in vibrant, assured recordings that elide genres and dissolve the false binaries of tradition and innovation, folk and modern, old and new.
HAUSCHKA, What If (CD/LP)
Since 2004, Volker Bertelmann – aka HAUSCHKA– has, steadily earned a remarkable reputation as a purveyor of imaginative, distinctive, prepared piano music. On What If – which finds him adding player pianos (also known as pianolas) to his arsenal – Bertelmann expands his range even further, defying expectations and delivering what is without a doubt his most ingenious album yet. While engaging with his trademark technique of utilizing unusual objects – art erasers, for example – to treat (or 'prepare') the piano, Hauschka also programmed parts for player pianos, exploiting the speed at which they could play, manipulating the resulting sounds, and building layers to emphasize a composition's meter. What If aims to provoke reflection beyond the musical sphere with the titles of the both the album and its individual tracks. Overflowing with haunting melodies, mysterious sounds, and complex patterns, What If crowns an extraordinary couple of years for Hauschka. Likely to prove one of 2017's most original albums, What If redefines the very notion of piano music in dramatic and exceptional fashion. It stands as a rebuttal to those who lazily shoehorn Hauschka's work into the so-called, uncomfortably broad 'new classical' category, and instead underlines his status as a unique and invaluable artist.
DANGERMUFFIN, Heritage (CD)
Reaching into their creative arsenal, Dangermuffin has crafted an album showcasing the band's signature coastal-influenced grooves, melded with Americana sensibilities and Appalachian fingerpicking. The album's lyrics contemplate the universal human connection to our ancestors, ancient traditions, and symbols, while yearning for humanity to get back to its roots. 'Heritage' is an audible showcase weaving introspective lyrics with catchy, nimble guitar riffs.
BOB DYLAN, Triplicate (3xCD/3xLP)
Bob Dylan's third foray into songs previously recorded by Frank Sinatra isn't only the largest set of new recordings he's ever released (three CDs, 30 songs), it's also majestic in its own right. Dylan moves through this area – the region of Sinatra, and also of standards songwriters like Irving Berlin, Jerome Kern, Hoagy Carmichael, Richard Rodgers and Oscar Hammerstein – as if it's territory for him to chart and command. Indeed, Dylan has now made more successive albums in this idiom than in any other style since his world-changing mid-1960s electric trinity, Bringing It All Back Home, Highway 61 Revisited and Blonde on Blonde. Though a handful of songs here are delightful bounces (including the opening track, "I Guess I'll Have to Change My Plans") and some easygoing almost-blues ("That Old Feeling," "The Best Is Yet to Come"), most are downbeat, spectral ballads. In songs like "I Could Have Told You," "Here's That Rainy Day" and "Once Upon a Time" – ruminations on a memory of loss that is now central to the singer's being – Dylan raises devastation to a painful beauty. Other times, he intimates something ghostly. In Sinatra's original 1965 version of "September of My Years," arranger Gordon Jenkins opened with an eddy of strings, invoking the tide that eventually rolls in for everybody. Dylan's band creates the same undertow effect, sounding just as full, with Donnie Herron's steel guitar and Tony Garnier's bowed bass. He closes Triplicate, though, with something Sinatra sang many years earlier: "Why Was I Born," written by Kern and Hammerstein in 1929. It's a torch standard that epitomizes the sort of writing that Dylan killed off, asking the biggest questions – "Why was I born?/Why am I living?/What do I get?/What am I giving?" – on the most personal level. Dylan is no stranger to dejection or hard self-examination. What he understands here is the triumph in surviving that darkness. It's in that survival, and how you put it across to others, that you find out why you were born.
DAVID OLNEY, Don't Try To Fight It (CD)
There are always at least two ways to interpret David Olney's songs. They involve earthly matters of love, work, and engaging in vices. They are parables about the relationship between human beings and God. The fact that the meanings intertwine so well reveals his talents as a songwriter and philosopher. Olney understands our worldly actions have a ripple effect that goes far beyond what an individual may intend. Everything is connected to everything else. Olney sings and plays acoustic guitar and harmonica on Don't Try To Fight It, and he's joined by Blair Hogan on electric and nylon string guitars, Brock Zemon (who produced and engineered the record) on acoustic guitar and glockenspiel, and various side musicians on drums, fiddle, cello, dobro, piano, accordion, and saxophone. The mostly acoustic instrumentation gives the sound an organic feel, rich with the compost of various Americana traditions. One can hear echoes of waltzes, two-steps, folk songs, country blues, and Southern gospel weaved into the mix.
ERIC BIBB, Migration Blues (CD)
Eric Bibb's brand of country blues is a reminder that this precious paragon of African-American culture is music with deep soul. And more recently, Bibb has also reminded us that the blues is also about conscious and courage. His 2014's Blues People examined the sordid history of racism in America and the lessons we can draw from it today. His current project Migration Blues (March 31, 2017 from Stony Plain Records) draws parallels between the mid-century Great Migration of African-Americans from the rural South to the industrial North, and the current refugee crisis facing our world from the Middle East to the West as well as numerous other circumstances of forced displacement. In all instances, the people who sought to escape hardships have faced new hardships on their journey and at their destination. And once again, Bibb raises awareness and asks for compassion at a time when both are badly needed.
COCO HAMES, Coco Hames (CD/LP)
There's an old saying about how "you have your whole life to write your first record." For Coco Hames, the songs on her stunning self-titled debut poured from her pen over a sustained burst of inspiration…but they took more than a decade to live out. A deeply personal record filled with poignant ruminations on love lost and found, dreams dashed then rediscovered, these ten songs manage to pinpoint exquisite light amid life's darkness.
LAWSON & WILLIAMS, Chapter 3 (CD)
Two masters bring their next installment of the music that helped make them legends. Doyle Lawson and Paul Williams present Chapter 3. It's the style they first learned together as members of Jimmy Martin's influential band years ago before labels were differentiating Country, Western and Bluegrass music and songs of heartbreak stood side by side with inspirational Gospel numbers. It's classic Country and Gospel Music with the natural blend of unsurpassed brother style vocal harmonies. Songs of longing over lost love and of hope found by looking to the hereafter. Nearly all from the pen of a single writer, making them deeply personal, and each reminding us of what Country music, in terms of style, used to be.
DAILEY & VINCENT, Patriots & Poets (CD)
TRACE ADKINS, Something's Going On (CD)
BODY COUNT, Bloodlust (CD)
JACKIE EVANCHO, Two Hearts (CD)
NELLY FURTADO, Ride (CD)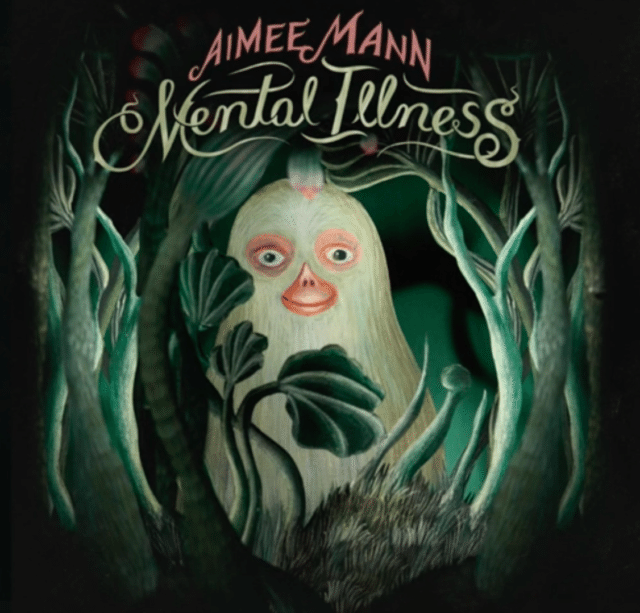 Gene's Classical Corner
ENSEMBLE SAN FELICA, El Can't De La Sibilla: Sacred Music (CD)
In the Benedictine Abbey of Santa Maria de Montserrat, about 40 km northwest of Barcelona, ​​celebrated in the Middle Ages on Christmas Day with an unusual ritual. A boy sang as a sibyl, disguised, pre-Christian prophetic texts prophesying the coming of the Son and the end of the world. The "El Cant de la Sibil ∙ la" project, which combines professional musicians and ambitious amateurs, reconstructs the archaic ritual with early spiritual and secular music and Catalan texts of the time as authentically as possible.
KILLER REISSUES:
THE DOORS, The Doors (3 LP + 1 CD)
A massive reissue of the poetic, dark rockers' 1967 debut album, including the original stereo and mono mixes on 180g vinyl, a live show at The Matrix that's been mixed by Bruce Botnick directly from the recently re-discovered master tapes, new liner notes by Rolling Stone's David Fricke, and the mono mix of the album on CD for the first time ever.
RICHARD BUCKNER, Impasse (CD)
On this restless troubadour's previous releases, his dour monotone and spare arrangements did little to alleviate the bleakness of his literary-minded lyrics. While Richard Buckner hasn't (and shouldn't) turn into Mr. Joyboy, it's an ear-opening revelation to hear his songs in the warmer and more sonically expansive settings of this 2002 self-produced, home-studio recording. With only the backing of his wife, Penny Jo Buckner, on drums, he plainly had no concern about time or budget as he layered his first collection of original material in four years with celesta-like bells and keyboard electronics that occasionally evoke the incongruous influence of '80s synth-pop. "Trust me, I know where I am," he sings in "Born into Giving It Up." Highlights ranging from the luminous balladry of "Put On What You Wanna" to the spaghetti-Western twang of "Stumble Down," indicate that the listener should take him on faith. No, Buckner hasn't gone all "new romantic" on us, but who knew that the bard of existential despair had this much Phil Spector in him?
JOHN LEE HOOKER, Whiskey & Wimmen: Finest (CD/LP)
Vee-Jay Records knocks it out of the blues ball park with Whiskey & Wimmen: John Lee Hooker's Finest. This multi-label compilation features songs from Hooker's Vee-Jay, Specialty, Riverside and Stax Records releases and includes many of his most iconic songs
FLEETWOOD MAC, Tango In The Night (2xCD)
This double-disc reissue of Big Mac's 1987 hit album includes a remastered version of the original record, plus previously unreleased demos, alternate takes & B-sides.
COMING SOON:
FATHER JOHN MISTY, Pure Comedy (4/7)
FUTURE ISLANDS, Far Field (4/7)
NEW PORNOGRAPHERS, Whiteout Conditions (4/7)
And don't forget these STILL-NEW platters that matter!
ODDISEE, The Iceberg (CD)
Oddisee, a Maryland native and Brooklyn transplant, has been one of the country's top independent hip-hop producers for more than half a decade, amassing a sizeable fan base out of the rap nostalgists and beatheads attracted to his mellow, expansive instrumentals. But his new record marks a first; the rapping on The Iceberg—fluid, dynamic and above all, thoughtful—finally matches the pull and urgency of his production. In the past, a solemn chorus of horns and bass, like the one on Iceberg opener "Digging Deep," may have outstripped the lyrical overlay. Here, though, the music provides a backdrop for Oddisee to explain the album's premise: Our actions are only comprehensible once you understand the circumstances that have shaped our respective characters. The Iceberg zeroes in on those circumstances, while serving up another selection of near-perfect beats. On the clear standout, "You Grew Up," one verse traces the divergent paths of Oddisee and a white friend who grows up to become a murderous police officer; another examines a man whose self-loathing leads him to radical Islam. Oddisee offers a complex portrait of both men, and his storytelling is complemented by sharp lyrical asides. The Iceberg uses dynamic narratives to avoid the sanctimony that has stained the genre, pairing Odd's always-reliable board work with a new commitment to lyrical exploration.
DREW HOLCOMB & THE NEIGHBORS, Souvenir(CD/LP)
Drew Holcomb  may not have the marquee name that brings the kind of anticipation that fame and renown guarantees. What he does possess is an undeniable ardor and passion. And the knack for melodies that immediately get under the skin. That's never been more evident that on Souvenir, an album that could very well bring the man the commercial breakthrough he deserves. Coming quickly on the heels of Holcomb and the Neighbors' recent concert set Live at the Ryman, and before that, a string of fine studio albums, Souvenir is, in a word, a triumph, and, with the exception of the pleasantly jaunty "Mama's Sunshine, Daddy's Rain," every song contains could be deemed an anthem. Each makes such an impression that it's practically impossible to tout one above the rest.
F*CKED UP, Year Of The Dragon (CD/LP)
The latest installment in Fucked Up's Chinese Zodiac series features another sprawling, lengthy title track that defies easy categorization, and adds bonus goodies to bring the whole thing back down to earth. "Year Of The Dragon" is, expectedly, a musically expansive 18-minute epic with all the pre-hardcore genre shades we've come to expect from the band (namely heavy metal and progressive/psychedelic rock) and Damian Abraham howling as demonically and fiercely as he's capable of.
JESUS & MARY CHAIN, Damage & Joy (CD/LP)
The first Mary Chain album in 19 years kicks off in fine fettle: Amputation grumbles along on a William Reid riff that's half biker rock, half pure 60s pop, before his brother Jim's opening line sets out the challenge facing the pair: "Try to win your interest back / But you ain't having none of that." When they follow it with War on Peace, a splendid ballad that overcomes its debt to the Velvet Underground's Ocean through sheer stateliness, then all seems set fair.
SAMANTHA CRAIN, You Had Me At Goodbye (CD)
Oklahoma-born singer-songwriter Samantha Crain's fifth album You Had Me At Goodbye shows off her folk balladry and experimental spirit with a greater pop emphasis. Written in her home state at the back end of winter and recorded by John Vanderslice at his Tiny Telephone Studios in San Francisco, You Had Me makes for a luxurious and rich listen.
CRAIG FINN, We All Want The Same Things (CD/LP)
Craig Finn loves filling his music with stories. So much so, you suspect that if the Hold Steady vocalist ever tried his hand at a minimalist techno album he'd still manage to cram the thing full of themes, characters and slowly unfolding plots. As it is, his third solo album, We All Want the Same Things, sticks to the earthy indie of the rest of his non-Hold Steady output, lacking some of his main band's last-orders rumbustiousness but sharing the same spirit of blue-collar romanticism. As ever, there are plenty of character studies – of lovers and barflies and drug dealers – but there's also a sense of Finn mining his own past for narrative detail. The delicate Preludes taps into the alienation he felt returning home after college and finding that "things had progressed and got strange", while the spoken-word centrepiece God in Chicago conveys the excitement and terror of moving to a new city. A deeply personal work from a master storyteller.
FABRIZIO POGGI & GUY DAVIS, Sonny & Brownie's Last Train (CD)
Sonny & Brownie's Last Train" is a loving tribute by The Ambassador of the blues, Guy Davis and international harmonica star, Fabrizio Poggi. Recorded in Milan Italy, Guy and Fabrizio explore the the music of one the great blues duos in history. Besides many engaging covers like "Evil Hearted Me" and "Hooray, Hooray These Women is Killing Me" Guy penned an original composition for the release.
RUTHIE FOSTER, Joy Comes Back (CD)
By any measure, Ruthie Foster is on a roll. Her previous three albums—2009's breakthrough opus The Truth According to Ruthie Foster, 2012's Let It Burn, and Promise of a Brand New Day from 2014—all earned GRAMMY nominations for Best Blues Album. And that's in addition to a string of accolades that includes three consecutive Blues Awards, an Austin Music Award for Best Female Vocalist and a Living Blues Artist of the Year Award for meritorious achievement. With all that wind in her sails, Foster could have easily set the controls for autopilot on her latest album, the aptly-titled Joy Comes Back. Instead, the 53-year-old artist seems intent on growing her fan base and making soulful sounds that yield a common bond. Appropriately then, an all star assemblage aids in her quest: guitarist Derek Trucks, bassist Willie Weeks and fiddler Warren Hood (whose prominent role on the jaunty "Richland Woman Blues" gives it a down home flavor). But it's Foster's prowess that clearly holds sway. Little wonder than that the snarling "Working Woman" ("kicking ass and taking names") best exemplifies her drive. Like Bonnie Raitt and Delbert McClinton, two other artists who push against the notion of being defined solely as "blues artists," Foster deserves more than to be relegated to any particular niche. An artist well suited to take center stage, Ruthie Foster has more fully and forcibly arrived
BAP KENNEDY, Domestic Blues (CD)
Halfway through Domestic Blues, Bap Kennedy confides "I've Fallen in Love" in as sweet a declaration as you'll ever hear. More often, though, he obsesses over all the domestic partners who're going or already gone. With a Dylanish snarl, he begs their forgiveness, regrets his mistakes, even warns, "I've got to get out of this house before I hurt you." He calls his lovers vampires and devils, says he's well off rid of them. But mainly, whether he's country-rocking like co-producer Steve Earle, copping a Stonesy strut, or updating older acoustic twangs with alt-country drive, he just prays one of these women will come back.
ON FILLMORE, Happiness Of Living (CD)
This is Happiness of Living is the latest musical transmission from On Fillmore, the long-running duo of percussionist Glenn Kotche (Wilco) and bassist Darin Gray (Tweedy). Carved from an ecstatic multi-day session in Rio de Janeiro, these 11 new tracks, which make up their fourth studio album, move effortlessly between pools of celestial vocals, deep cosmic pockets and occasional pop tunes, to create a glowing mood unlike any previous dispatch from On Fillmore.