We're stoked to have Old Salt Union here for a bluegrass-pickin' in-store show at 4:30 p.m. on Thursday, March 30th. They're stopping by The Bohemian Cafe before their show with Jenni Lyn Gardner at The Spinning Jenny that night!
Get the details on more of The Spinning Jenny's upcoming shows HERE.
Old Salt Union is known for playing music by their own set of rules. While the men who make up the group are not complete rebels, they are certainly focused on exposing people to a purer, more exciting, and more original form of music. Drawing influence from Bill Monroe, Sam Bush and Del McCoury, to jazz great Bill Evans and Composer Danny Elfman, it's obvious the group has a unique and broad genetic make-up. What makes Old Salt Union special is their ability to further explore the jazz and blues roots of bluegrass in a mature and refreshing manner. With in-depth musical compositions, a catchy hook, and a high- energy metaphorical punch to the gut, they are truly front runners in the new generation of string music.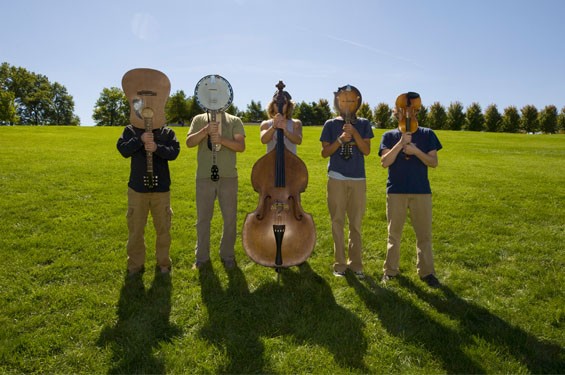 The new EP entitled "Cut & Run" a 6-song, glimpse into their polished and well-executed style. Finally finding their bearings and learning to weave the genre crossing compositions and heartache infused songwriting in a complete and wrapped package, they are ready to expose the people to what Old Salt Union was always meant to sound and feel like. With 30+ songs on the backburner, a new single produced by Alison Brown, and a full length to be recorded in the winter of 2016, the men of OSU will be touring full time until they settle down to record.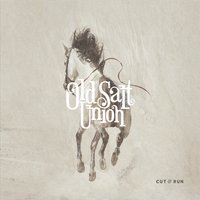 The ever-evolving sound of Old Salt Union has always been based on the idea of forward progression. Individually, and as a unit, the music must continue to inspire and move them to a new destination. With the release of the new EP, they have 30+ dates on the calendar and intend on continuing to unveil their sound and energy to any and everyone who will listen.  Always confident in their live performances, you certainly mustn't miss an opportunity to see them live.
Established in 2012, Old Salt Union recorded their debut album "Western Skies" just a few months after inception. With the album independently released in March of 2013, and a tour schedule consisting of nearly 200 shows in the coming calendar year, it was clear the boys were on the move. Old Salt Union stretched from coast to coast, exposing both traditional and progressive grass fans to a new, complex, high-energy, St. Louis style string music.
Traveling consistently in 2014-15' shined light on new inspiration and new subject matter for OSU. The long months on the road provided a new perspective on writing that showed its weary eyes on their second full length release entitled "Bridge." Released in August of 2014, Bridge acted as both a figurative and literal path home. The album revealed Old Salt Union morphing into the band they were always meant to be. Dramatic chord progressions, thoughtful arrangements, and the constant longing of a familiar bed and a warm home resonated with people all across the nation. Winning both "Best Bluegrass Band" and "Best Country Band" in the Riverfront Times 'Best of St. Louis' edition, proved they were still peddling in the right direction. This year of expansion found the boys on grand stages near and far. From appearing at the Bluegrass Underground, Music City Roots, John Hartford Memorial Festival, ROMP, Stagecoach, Freshgrass, and Yonder Mountain String Band's Harvest Festival, to sharing the stage with Del McCoury, Sam Bush, Leftover Salmon, Greensky Bluegrass, Travelin' McCourys, Jeff Austin Band, and Ricky Skaggs, Old Salt Union can prove it all night onstage with the best of them.