Horizon welcomes an eclectic slate of new releases this week, as the Queen Of Country, Loretta Lynn unveils her first new album in a decade, Frank Solivan gets out of the Dirty Kitchen, M Ward gives us the bad news, and Robert Pollard is guided by different voices. Read on….
NEW GOODIES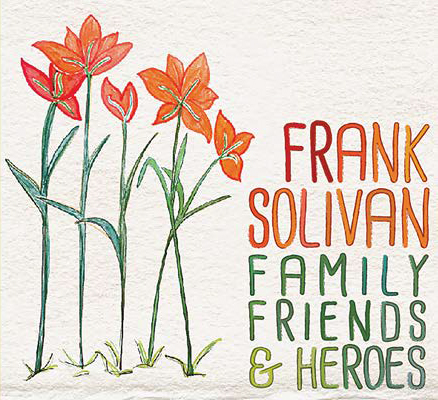 FRANK SOLIVAN, Family Friends & Heroes (CD)
On the heels of an acclaim-filled year with bluegrass band Frank Solivan & Dirty Kitchen, Solivan has put out his highly anticipated solo release, Family, Friends & Heroes on Compass Records. A nod to the musical heroes inside and outside of Solivan's family, the project features Dirty Kitchen members, some of Solivan's own kinfolk, and several special musical guests (including our buddy Sam Bush). Highlights include Roy Orbison's "Pretty Woman," featuring Del McCoury, John Cowan on the John Denver classic, "Leaving On A Jet Plane," and the moving alto of Lorene Solivan (Frank's late mother) on "Wayfaring Stranger," in what turned out to be her last recording.
M WARD, More Rain (CD/LP)
After seven acclaimed solo albums, five more with Zooey Deschanel with the ongoing indie-pop project She & Him, and one turn with Conor Oberst and Jim James in the supergroup Monsters of Folk, Matthew Ward who writes and records music as M. Ward has little left to prove. And fortunately for listeners, he doesn't know that. On More Rain, the eighth LP under his own name, the singer-songwriter returns with 12 enthralling, world-weary meditations, inspired by his morning ritual of reading The New York Times and the seemingly constant onslaught of bad news. It's not a surprise that this sonic mood is a bit gloomy, but the sun peaks through occasionally, thanks to guests like Neko Case, k.d. lang's and Peter Buck. But Ward handles the bleak worldview beautifully, with earnest lyrics and bare-bones arrangements.
LORETTA LYNN, Full Circle (CD/LP)
For Loretta Lynn's first album since 2004's Van Lear Rose, her startlingly great 2004 collaboration with Jack White and his crew, the iconic queen of country music, now 83, looks more backwards than forwards. Culled from a decade's worth of sessions and co-produced by John Carter Cash, Full Circle is a homey set,. with well-travelled traditional numbers like "Black Jack David," and number of re-worked oldies like "Always On My Mind," and meditations on mortality from her own pen. 50 albums down the line Loretta is still making country music according to her own vision.
RAY LAMONTAGNE, Ouroboros (CD)
Who said psychedelic rock is dead? Ray teams up with Jim James of My Morning Jacket to produce a seeming disciple's tribute to Pink Floyd. This dream-trippy project echoes Floyd in a myriad of ways, from throwback instruments like the Mellotron and Moog synthesizer to the obscure title "Ouroboros." LaMontagne plays exquisite lead guitar throughout, backed by James on celestial harmonies that boost the psychedelic mood even higher. The resulting album is soothing therapy.
JANIS JOPLIN, Janis: Little Girl Blue (CD + DVD)
A remarkable career-spanning anthology, Janis: Little Girl Blue (Original Motion Picture Soundtrack),brings together 17 essential Janis Joplin live and studio performances, including classic solo and Big Brother & the Holding Company tracks. The album debuts a previously unreleased version of "Piece of My Heart" (featured in the documentary and recorded live at the Generation Club in New York City in April 1968 during the Wake for Martin Luther King concert, this performance was included in the 1991 D.A. Pennebaker/Chris Hagedus short film, "Comin' Home," and has been never been available on a commercial audio release).
VIOLENT FEMMES, We Can Do Anything (CD/LP)
On the Violent Femmes' first full-length studio record of original material in 16 years the trio goes back to basics, reclaiming acoustic, busking guitar-standup bass-drums character of their early albums. Or maybe just prove that it can try. It's fitting, considering that Either way, considering that both founding members singer/guitarist Gordon Gano and bassist Brian Ritchie are still plugging along side-by-side after 35 years.
ROBERT POLLARD, Of Course You Are (CD/LP)
As tuneful as you'd expect from anything issuing from the man behind Guided By Voices, Of Course You Are runs the usual gamut of Pop, Prog, Psych, and even Punk-oriented tracks. His vocals are impeccable, and Pollard seems invigorated by the collaborative juice provided by producer Nick Mitchell.
KAPONO BEAMER, Spirit Of Hawaii (CD)
Recorded in the heart of Honolulu by the Grammy-nominated exponent of traditional Hawaiian music, Spirit of Hawaii features the relaxing sounds of Kapono Beamer's slack-key guitar along with ukulele, steel guitar, bass and light Hawaiian percussion.
NELSON FREIRE, Bach (CD)
The Brazilian pianist Nelson Freire brings a lifetime's experience (he started playing when he was three) to his first-ever album devoted to the music of J.S Bach. Recorded during the pianist's 70th birthday year in 2014, the album provides a superb overview of Bach's works played on the piano, from towering original works such as the Fourth Partita or the Chromatic Fantasy and Fugue, through to a selection of transcriptions.
ROB CROW'S GLOOMY PLACE, You're Doomed To Be Nice (CD/LP)
Rob Crow of Pinback is officially back with You're Doomed. Be Nice., a collaboration with close friends, including a member of Crow's old band Heavy Vegetable. The album features lots of intricately entwined guitar parts that stagger, stop, and go, but stay heavy on melody, juxtaposed with confessional lyrics that explore Crow's frustrations and anxieties.
ESPERANZA SPALDING, Emily's D+Evolution (CD/LP)
Ms. Spalding, hailed over the last decade as a springy jazz bassist and an irrepressible vocalist, has hardened her singer-songwriter ambitions and tightened her grip as a bandleader. The album is a sustained burst of funk enlightenment that rings with echoes of childhood finds her more sure-footed and in the groove than ever.
THAO & THE GET DOWN STAY DOWNS, Man Alive (CD/LP)
Thao Nguyen rarely meets an idea she doesn't like, and her band the Get Down Stay Down's sixth album might be her most idea-stuffed yet: Surf rock riffs, tin-can percussion, hip-hop loops and violent stabs of industrial noise are some of the many sounds that get thrown in the blender over the 12 tracks.
HERON OBLIVION, Heron Oblivion (CD/LP)
Sub Pop presents a full-force return to the peaks of psychedelic culture, courtesy of a supergroup with skills.Featuring Meg Baird of the Espers on drums and vocals, guitarists Charlie Sauffley (Assemble Head In Sunburst Sound) and Noel Von Harmonson (Comets on Fire) and bassist Ethan Miller (Howlin' Rain), Heron Oblivion shows an uncanny ability to merge and move between various forms of psychedelic expression, be they 10-minute epics like "Rama" or whammy-bar-heavy rockers like "Faro."
LAPSLEY, Long Way Home (CD/LP)
Back in 2014, 17-year-old Holly Lapsley Fletcher self-released an EP she recorded in her bedroom. A four-track set, the collection featured her sweet, deep voice over minimal production. She quickly became a Soundcloud sensation, where she garnered half a million plays, earned a spot at Glastonbury, and signed to indie tastemakers XL Recordings. Two years later, Lapsley's full-length debut Long Way Home is a a more realized version of her sound with similar, heart-grinding vibes. Now 19, the British songwriter marries dark, club-kid influences with crunching heartache on 12 lush songs that morph and twist her voice into various iterations.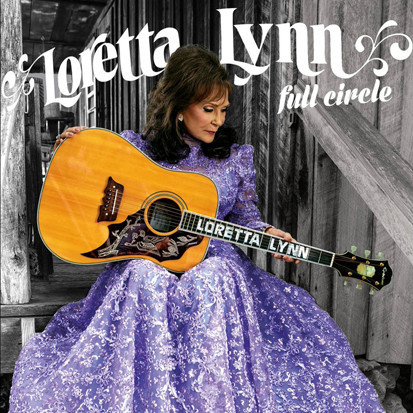 Additional Tasty Re-issues & Re-Stocks.
SERGE GAINSBOURG, Gainsbourg In Jazz (CD)
While Serge Gainsbourg rose to infamy as a pop star, he actually got his start playing jazz; the 20-track collection Du Jazz Dans le Ravin samples his early work from between 1958 and 1964, at which point he chose to "go commercial." While neither as imaginative nor as distinctive as his pop material, Gainsbourg's jazz sides clearly presage his future work; bright and colorful, cuts like "Requiem pour un Twisteur" and "Ce Mortel Ennui" offer much of the same attitude and outlook which defined his later, more provocative music.
BROWNIE MCGHEE, Back Country Blues: 1947-55 Savoy Recordings (CD)
A collection of raw and rocking jump blues meant for juke boxes and juke joints. Essential blues recordings from one of the genres' most revered artists.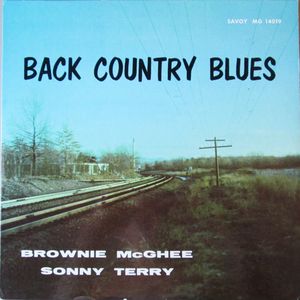 COMING SOON:
JEFF BUCKLEY, You & I (3/11)
BILLY COBHAM, Live At Hofstra University (3/11)
NADA SURF, You Know Who You Are (3/11)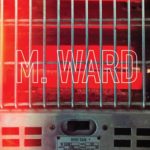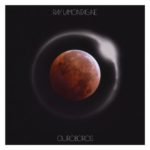 And don't forget these still-new platters that matter!
MOUNT MORIAH, How To Dance (CD/LP)
Mount Moriah's latest is an odd and beautiful puzzle of an album. The trio of Mount Moriah—Heather McEntire (vocals), Jenks Miller (lead guitar and keyboards), and Casey Toll (bass guitar and keys) previously released two sparse, beautiful records that saw them carving their own niche into along the well-trodden path of contemporary Americana, on How to Dance McEntire normally front-and-center voice steps back into the instrumental mix, resulting in a more cohesive sound that allows the band to take on both ragged rockers and delicate waltzes with confidence.
VARIOUS ARTISTS, God Don't Never Change: The Songs Of Blind Willie Johnson
Bluesman Blind Willie Johnson is easy to mythologize. His mother died young. His stepmother blinded him. He was desperately poor and sang in the street. His house burned down and he had no choice but to live in the ruins, and he died there. He didn't even make it to 50. But as a singer and guitarist. Johnson did incredible things; he created works of monumental beauty. His songbook is meant to glorify God. And the performers on this phenomenal tribute album glorify Blind Willie. Lucinda Williams, Tom Waits, Luther Dickinson, and Derek Trucks & Susan Tedeschi are just a few of the stars who pay homage.
WACO BROTHERS, Going Down In History (CD/LP)
another blast of fury from this mighty Bloodshot Records unit, a muscular throb that calls to mind a merging of the old and new worlds. The Bros recapture the thrill and vibrancy of the heartland rock from a time when the Rainmakers and The Blasters and the Del Fuegos roamed the highways and byways of America.
TORONZO CANNON, Chicago Way (CD)
This explosive Alligator Records debut might just mean that Toronzo Cannon could give up his day job as a bus driver for the Chicago Transit Authority. Over the last fifteen years or so, Cannon has been one of the hardest workers on the Chicago blues club circuit, but his amazing set at last year's Chicago Blues Festival set earned some serious acclaim. From here on out, he will be in the spotlight for a good long time.