Some serious instrumental prowess on display in this week's New Releases, including acoustic guitar dazzler Daniel Bachman, drummer supreme Yonrico Scott, the all-star pickers in Balsam Range and more! And check out those reissues! Bowie, The Band, Pink Floyd, oh my!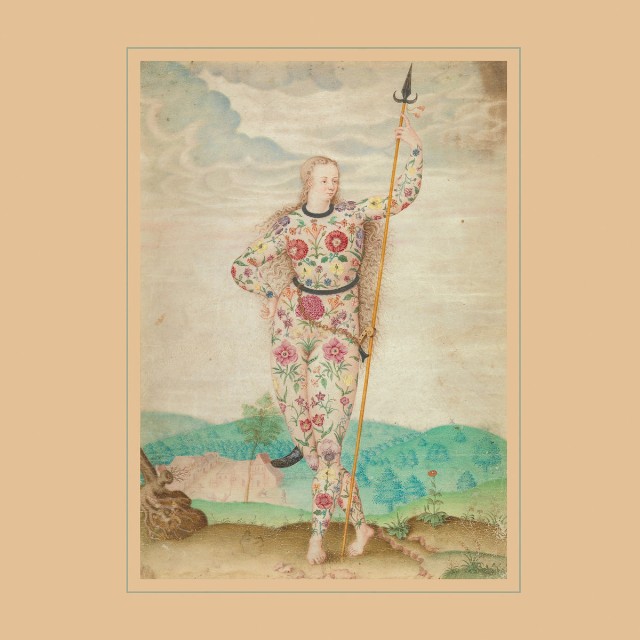 DANIEL BACHMAN, Daniel Bachman (CD/LP)
Guitarist and former wunderkind Daniel Bachman, at 26, can no longer be considered "precocious." On even his earliest recordings, released under the moniker Sacred Harp, Bachman's guitar prowess and compositional voice were staggeringly mature. There was something refreshingly novel about a guitarist not old enough to vote possessing such clarity of vision. But novelty wears off, and even the most big-eared benefactors are likely to become fickle and disinterested over time; the fans who do happen to stick around may begin to hold you to impossibly higher standards – after all, you're not a kid anymore. And so it is a pleasure to hear Bachman, with his new self-titled album, so confidently answer the bell with an album that serves as both riposte and reckoning. If you're not with Bachman now, the album seems to declare, you never were.
BALSAM RANGE, Mountain Voodoo (CD)
Mountain Voodoo is like the book of life "Chapter Six" for Balsam Range; 13-tracks filled with songs of journey, home, sense of place, hardcore stomping drive, and longing. There are fiery instrumental parts alternating with heavy, deep ballads overlaid by the vocal harmonies the group has become known for.
BODY/HEAD, No Waves (CD/LP)
Body/Head is the duo of Kim Gordon (Sonic Youth, Free Kitten) and guitarist Bill Nace (Northampton Wools, Celyon Mange). They play experimental, free-form guitar drones highlighed by Gordon's unmistakable voice. Their sound is an immersive, three-dimensional experience and no two performances are similar. No Waves was recorded on March 24th, 2014 during Big Ears Festival in Knoxville, TN at the Bijou Theater. This live album (don't jump to conclusions, please read ahead) captures Kim Gordon and Bill Nace at peak chemistry during the tour supporting 2013's critically lauded Coming Apart. The band have not played many shows since forming, but those who have been able to see them live have left their jaws on the floor. This album is the piece of the Body/Head puzzle for those who have not seen the band live and for those that have, something they want to own. Instead of presenting "tracks" or "songs" from the record, we present moments from this one pinnacle set that was luckily for us beautifully caught in time. World-renowned artist and long-time friend of Kim Gordon, Raymond Pettibon has made an original piece of art for the cover of the album.
YONRICO SCOTT, Life Of A Dreamer (CD)
Drummer extraordinaire Yonrico Scott releases his fourth album as a bandleader featuring Kofi Burbridge and Col. Bruce Hampton among many others. Chock full of imaginative jazz-soul-funk genre hopping and incredible playing.
SLEIGH BELLS, Jessica Rabbit (CD/LP)
When Brooklyn duo Sleigh Bells arrived six years ago, their wild-style hip-hop/noise-punk seemed like an explosive novelty. Four records into their run, they're still building on it – from the metal fight song "Unlimited Dark Noise" to the chiming art pop of "Baptism by Fire" to "I Can't Stand You Anymore," where singer Alexis Krauss goes full Eighties diva. She sounds at once playful and vengeful: "God only knows the hell that I chose," she shouts over tornado guitars on "Rule Number One," like Brian Wilson high on a holy migraine.
WOLF PEOPLE, Ruins (CD/LP)
The English folk-prog outfit are back with their third LP, and if you've listened to them before, you'll know this song isn't coming to come out of the speaker all nice and breezy. It's going to leave a mark, the good kind. The over-riding theme is that of nature reclaiming the land. The transcendence of life over politics, plants over people. It asks: where are we going and what comes next? If culture is history's narration, then Wolf People are custodians and conduits; electrified sages, if you will. Through them runs a time-line of a nation rising from bloody glory to existentialist confusion. Yet within Ruins, their album proper, lies a spirit of hope too, it is a reminder that society is no match for the mighty power of music and nature working in perfect symbiosis. Wolf People are time travellers, their tools mythology, history, hauntology, big riffs, bigger beats, electricity.
DAVID BAZAN, Dark Sacred Night (CD/LP)
ENIGMA, Fall Of A Rebel Angel (CD)
STING, 57th & 9th (CD/LP)
RHONDA VINCENT, All The Rage, Volume One (CD)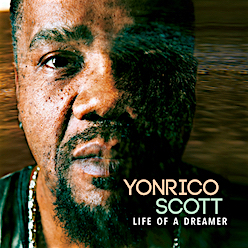 KILLER REISSUES:
THE BAND, The Last Waltz (40th Anniversary Edition) (2xCD)
On Thanksgiving Day 1976, The Band took the stage for the very last time at the Winterland Theatre in San Francisco. The concert, aptly billed as The Last Waltz, has become one of the most revered performances of all time. For the show, Rick Danko, Levon Helm, Garth Hudson, Richard Manuel, and Robbie Robertson were joined by an all-star group of music pioneers, including Eric Clapton, Neil Diamond, Bob Dylan, Ronnie Hawkins, Dr. John, Joni Mitchell, Van Morrison, Muddy Waters, and Neil Young, among others. The evening was captured on film by director Martin Scorsese. .
BLACK SABBATH, Paranoid (4xCD)
This super-deluxe includes the 2012 remaster of the original album, in addition to a rare 1974 quad mix of the album folded down to stereo, plus two concerts from 1970, from Montreux and Brussels. The four-disc set comes with a hardbound book with extensive liner notes featuring new interviews with all four band members, rare photos, and memorabilia, a poster, as well as a replica of the tour book sold during the Paranoid tour.
DAVID BOWIE, Legacy (CD/2xCD)
The two-disc version of Legacy, which arrives January 7th in a variety of formats, culls 40 of Bowie's greatest hits, from his breakthrough single "Space Oddity" to his closing Blackstar track "I Can't Give Everything Away," many presented in the form of their single edits. Legacy also collects the hits made in collaboration with other artists: "Under Pressure" with Queen, "Dancing in the Streets" with Mick Jagger and his vocals on Pat Metheny Band's "This Is Not America." Additionally Legacy features an unreleased "2016 remix" of "Life on Mars?" created by original Hunky Dory producer Ken Scott.
HOLD STEADY:
Almost Killed Me (CD/LP)
Separation Sunday (CD/LP)
The Hold Steady's first two albums have been remastered from the original tapes, with each now appended by an array of bonus material (see tracklistings below). Almost Killed Me comes joined with five rare tracks, including the very first Hold Steady 7″ single, "Milkcrate Mosh," and songs previously only available on the album's original Australian CD release. Separation Sunday features six additional tracks, including the never before available "212-Margarita" and "The Most Important Thing" along with previously unreleased demos of "Cattle and the Creeping Things," "Charlemagne in Sweatpants," and "Crucifixion Cruise." All extras will be available on the Deluxe Edition CD releases and via vinyl download cards.
PINK FLOYD, Cre/Ation – The Early Years 1967-72 (2xCD)
Set across 2 CD's, Cre/ation The Early Years 1967 – 1972 charts the evolution of this legendary band and bears witness to their part in cultural revolutions, from their earliest recordings and studio sessions to the years prior to the release of The Dark Side Of The Moon, one of the biggest selling albums of all time.  From the single Arnold Layne to the 24-minute epic Echoes, fans will see the invention of psychedelic progressive rock via an insightful collection that explores the Pink Floyd story from the time Roger Waters, Richard Wright, Nick Mason and Syd Barrett met at London's Regent Street Polytechnic, through to Syd's departure and David Gilmour joining to form the iconic lineup.
MIKE WATT, Ring Spiel Tour 95 (2xCD)
Ring Spiel captures Watt's show at the Metro in Chicago on May 6, 1995. It's a thrilling audio document of the Minutemen and fIREHOSE vet's first tour as a solo artist, the album finds him working alongside a shifting collective featuring Eddie Vedder, Foo Fighters members Dave Grohl and Pat Smear, and Sunny Day Real Estate/Foo Fighters veteran William Goldsmith. The tour came in support of Watt's debut solo LP, 1995's Ball-Hog or Tugboat?, which marked a pivotal moment in his life and career. Without a band and dealing with a divorce, Watt enlisted a long list of talented friends for the sessions, including Grohl and Vedder as well as Evan Dando, Henry Rollins, and members of the Meat Puppets and Pixies, among many others.
And don't forget these STILL-NEW platters that matter!
CHRIS ROBINSON BROTHERHOOD, If You Lived Here You'd Be Home By Now (CD/LP)
A companion EP arriving just three months after their critically acclaimed studio album, 'Anyway You Love, We Know How You Feel,' the five track collection, includes "New Cannonball Rag," "Shadow Cosmos" and "Roan County Banjo," all of which were recorded during the same Stinson Beach sessions that resulted in the prior full-length. With these songs already staples of The CRB's live sets, it marks the first time the official studio recordings will be available.
COMMON, Black America Again (CD)
Common's latest album is nearly as towering as his peers'. Black America Again is a timely statement exploring the ills of police brutality, mass incarceration, and institutionalized racism, delivered with laser-sharp focus by one of hip-hop's foremost poets. The 44-year-old scored an impressive roster of collaborators — Stevie Wonder, John Legend, pianist Robert Glasper, bassist Esperanza Spalding, singers Bilal and Syd — and those artists help underscore his message by weaving decades of black pop music (jazz, neo-soul, R&B) into a polished set. But it's the MC's empathetic and clear-eyed rhymes that truly make this a vital contribution to the national conversation. "We write our own story, black America again," Common raps on the title track. Once more, he's a crucial voice in that narrative.
JIM JAMES, Eternally Even (CD)
With "Eternally Even," his second solo album, Jim James has created a world that's equal parts organic and electronic, with a sonic landscape built on layers of modest keyboards that are elevated by the considerable quality of the material and arrangements. What ultimately emerges is a grand bedroom soul orchestra that sounds alternately charming and disquieting.
LAMBCHOP, Flotus (CD/LP)
As bullish statements of hope-you-like-our-new-direction intent go, the first track released from Lambchop's 12th album took some beating. Kurt Wagner's Nashville collective have long been more eclectic than the alt-country tag suggests, tackling everything from soul to lounge music, but they've never tried anything like The Hustle's 18 largely instrumental minutes of chugging house beats, softly pulsing electronics, abstract woodwind and sparse flecks of piano. It's utterly lovely, a phrase you could also usefully apply to JFK's haze of vocodered vocals and jazzy piano, or Harbour County's glitchy synths and echoing guitar. For an artist who's come to electronica relatively late, Wagner seems to have an innate understanding of how to pull it into his orbit. The synths and effects never feel like the result of tentative dabbling: Flotus still sounds like Lambchop, even when it sounds nothing like they have done before. Indeed, it plays out like a counterpoint to the wracked alienation of Bon Iver's recent Auto-Tune-heavy 22, A Million, filled with warmth, wistful nostalgia and soft, autumnal light.
MEREDITH MONK, On Behalf Of Nature (CD)
"I work in between the cracks," says vocalist/composer/performance artist Meredith Monk, "where the voice starts dancing, the body starts singing, the theatre becomes cinema." In a way, everything she does is about ecology – that interconnectedness; those wild vocal noises – and On Behalf of Nature is a treatise without text, an outcry without words. She wants the work: "to expand our awareness of what we are in danger of losing", and she does that by making music that sounds as if it comes from the earth, feet planted in the mud, voices erupting and gusting and keening. As a live show its physical gestures were a bit stilted and obscure; for me it's more articulate as music alone. And though Monk's incredible technical range is going, the softer stuff is still enthrallingly playful and ritualistic. Sometimes it feels weird being a bystander to her music: this kind of elemental rite should involve us all.