We pay tribute to the late, great Sharon Jones in New Releases this week, as we also enjoy releases by Talib Kweli, Bob Seger, Morrissey, Ronnie Earl and many more. Read on…
SHARON JONES & THE DAP KINGS, Soul Of A Woman (CD/LP)
When Sharon Jones died of pancreatic cancer last year, the world lost its greatest exponent of vintage soul; that she'd first hit her stride in the '00s with the revivalist, detail-obsessed Daptone label, made the accomplishment all the more striking. Recorded over her last two years with longtime sidemen, genre-masters all, Jones meets darkness with hope on this denouement. "A Matter of Time" envisions world peace; "Come and Be a Winner" is a funky pep talk. It's easy to read themes of mortality into the lyrics, but this is a stirringly indefatigable farewell. Her Brooklyn church choir joins in for "Call On God," and the LP ends heartbreakingly with Jones chuckling or crying – it's hard to tell. Maybe both.

MAVIS STAPLES, If All I Was Was Black (CD/LP)
Unlike many protest songs birthed by the political situation in the US, the title track of Mavis Staples's 16th solo album is bereft of rage. Instead – as with all of the songs on If All I Was Was Black – it replaces mockery and fury with a warm, calm clarity that is soothing and stirring. Staples explains how it feels to be judged by the colour of your skin (and, on other tracks, the effects of police brutality and internalised oppression) with a patience and simplicity that is heartrending. That the songs on the record, which largely deals with race and oppression, were written by a white man could have undercut the emotional heft. (That man being Wilco's Jeff Tweedy, a longtime collaborator of Staples, who soundtracks his words with a weighty marriage of gospel and blues rock.) But Staples has had decades of practice delivering truths as part of the Staple Singers – who were celebrated for their gospel "message songs" – and her performance here is so utterly convincing it feels like a moot point.
MORRISSEY, Low In High School (CD/LP)
Morrissey's endless, withering disdain for cultural hypocrisy might get wearisome if not for A) his equally-relentless tenderness, B) his Wildean wit, C) the truth of his observations. Yes, it's D) all of the above. "Society's hell," he reminds us near the start of his latest offering, "you need me just like I need you." We do, and timing couldn't be better. "Stop watching the news!" he says. "Teach your kids to recognize and despise all the propaganda/Filtered down by the dead echelon's mainstream media." Punchlines fly: Lines like "I've dined with every bogus music mogul" ("Home Is a Question Mark") and "I'm not my type, but I love my bed" ("Spent the Day in Bed") are dusted with existential malaise. "I Bury the Living," a ruthless conjuring of a soldier in first person, is an unfair stereotype, true, but also empathetic, class-conscious and even funny, albeit painfully. He draws a scene set against Arab Spring that echoes all of humanity's sad history: "They tried to wipe us clean off the map/And I just want my face in your lap." The backup ain't the Smiths, but its solid and campy, adding its own wit. As philosophical alt-rock standup goes, the man is still peerless.
JOHN COLTRANE, Chasing Trane (Original Soundtrack) (CD)
This soundtrack features 11 tracks from the film, Chasing Trane: The John Coltrane Documentary. Set against the social, political & cultural landscape of the time, it brings saxophone great John Coltrane to life, as a man & an artist. The CD booklet includes images from the film & an essay by John Coltrane author & film participant, Ashley Kahn.
RONNIE EARL & THE BROADCASTERS, Luckiest Man (CD)
The Luckiest Man confirms Ronnie Earl's status as one of the most soulful blues/soul/jazz guitarists working today. A three-time Blues Award winner as Guitarist Of The Year, Earl has worked with his band The Broadcasters for almost 30 years. This is his 25th release. This album is dedicated to the memory of long-time Broadcaster bass player Jim Mouradian. As Jim would say when he first met someone, "I'm the luckiest man you know — and I don't even know who you know." Playing with spellbinding intensity and soul, Earl has a legion of fans that await each new release.
BARENAKED LADIES, Fake Nudes (CD)
BLACK SABBATH, End (2xCD/2XCD + DVD)
JIMMY BUFFETT, Buried Treasure (CD)
CHARLOTTE GAINSBOURG, Rest (CD)
GALACTIC COWBOYS, Long Way Back To The Moon (CD)
GREEN DAY, Greatest Hits: God's Favorite Band (CD)
WHITNEY HOUSTON, I Wish You Love (CD)
JEFF LYNNE's ELO, Wembley Or Bust (CD)
TIM MCGRAW & FAITH HILL, The Rest Of Our Life (CD)
NINE INCH NAILS, Not The Actual Events (CD/LP)
DARRELL SCOTT, Live At The Station Inn (CD)
BOB SEGER, I Knew You When (CD/LP)
TALIB KWELI, Radio Silence (CD)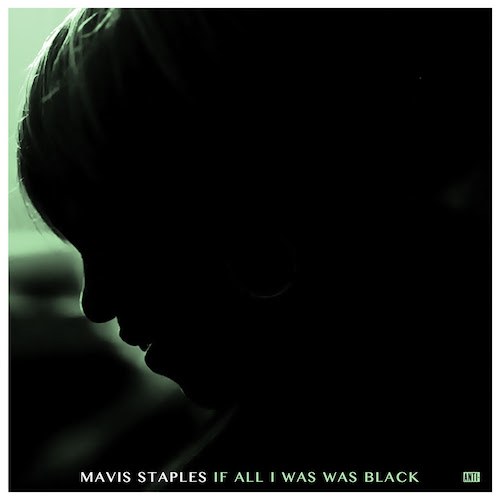 GENE'S JAZZ-FUSION CORNER: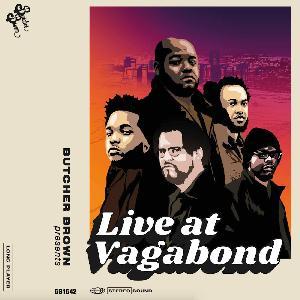 BUTCHER BROWN, Live At Vagabond (CD/LP)
Butcher Brown is something increasingly rare – a real band, playing for their audience and for each other. Dedicated to innovation, informed by a love of the past, their sound is a modernist fusion, fizzing with explosive energy, rich in jazz licks and astonishing with raw musicality. Gearbox Records is proud to present this, their first ever multi format global release. It's a hometown gig (Richmond, Virginia) from July of this year. The electrifying energy reminds us how vital a live album should be. Multi-instrumentalist DJ Harrison (who's recently released a debut solo album on the mighty Stones Throw label) is broadly seen as the visionary, albeit this is an egalitarian band. Here his keys provide the harmonic colours around which drummer Corey Fonville's (Christian Scott, Nicholas Payton) muscular delivery and bassist Andrew Randazzo's effortless cool pulsate. Marcus Tenney on Trumpet and Morgan Burr's guitar complete the quintet. The players were all born after the mid-70s, fusion's golden age, but their modern, hiphop inflected funk has rich echoes of Weather Report, Return To Forever and early Earth Wind and Fire. This is the sound of a band on the verge of a brilliant future.

KILLER REISSUES:
NINE INCH NAILS:
Add Violence (LP)
Not The Actual Events (LP)
Broken (LP)
The Fragile (LP)
Deviations 1 (LP)
The Downward Spiral (LP)
A massive reissue program brings some of Nine Inch Nails' best music back on vinyl, including Deviations 1, a collection of alternate takes and instrumental versions of songs from The Fragile.

THE DOORS, Strange Days (5oth Anniversary Edition) (2xCD)
The 50th anniversary edition of The Doors seminal second album was produced by the album's original engineer Bruce Botnick. It includes the original stereo mix of the album on CD for the first time in a decade, with sound that's been remastered for the first time in 30 years. The second disc features the album's original mono mix, which has been remastered for this set and is making its CD debut. Accompanying the set are liner notes by music journalist David Fricke, as well as a selection of rare and previously unseen photographs.
JOHN FOGERTY, Blue Moon Swamp (CD)
COMING SOON:
EAGLES, Hotel California (40th Anniversary Edition) (11/24)
NOEL GALLAGHER, Who Built The Moon (11/24)
BJORK, Utopia (11/24)
And don't forget these STILL-NEW platters that matter!
ANGEL OLSEN, Phases (CD/LP)
Indie queen Angel Olsen has come a long way from her days as part of the Cairo Gang; her legion of fervid fans steadily growing with each subsequent release. It's a trajectory that mirrors the evolution of Olsen's sound—and the size of her band—from the stark, indie-folk of 2012's Strange Cacti, to the expansive, swirling soundscapes of last year's My Woman. It was My Woman—with Olsen trying on everything from synthy, dream-pop ("Intern") to Rumours-era Stevie Nicks ("Sister") and realizing they all fit perfectly—that got her into the ears and hearts of people outside of the cognoscenti, leading to sold-out shows around the world and an across-the-board spot on year-end "Best Albums" lists. It's this moment, plus a nonstop year on the road, that's created the opportune time for Olsen to release Phases, an album of b-sides and home demos from the last several years of her flowering career. As wide-ranging in feeling as it is in recording style, Phases serves as more material for rabid fans, but also a comprehensive sampler of Olsen's discography for newbies.
ARETHA FRANKLIN w/ THE ROYAL PHILHARMONIC ORCHESTRA, A Brand New Me (CD/LP)
A Brand New Me pairs classic vocals from some of the most iconic songs that the Queen of Soul recorded for Atlantic Records with new arrangements performed by The Royal Philharmonic Orchestra. A Brand New Me features Franklin's instantly recognizable voice woven together with new orchestral arrangements. The Royal Philharmonic Orchestra recorded the music at Abbey Road Studios in London, with brand new backing vocals led by Grammy®-winning singer Patti Austin. The result is another timeless record that retains the soul, groove, and gospel power of Franklin's revered talent. Among the standout tracks are newly re-imagined versions of classics like the Billboard #1 R&B hits "Respect," "Think," "Don't Play That Song (You Lied)," and "Angel."
NONA HENDRYX & GARY LUCAS, The World Of Captain Beefheart (CD)
Nona Hendryx—a Labelle member whose lengthy résumé also includes work with Talking Heads and the Black Rock Coalition—joins avant-guitarist Lucas to play fast and bulbous with the legacy of Captain Beefheart (Trout Mask Replica), whose Magic Band created some of the weirdest rock albums of all time.
WALK THE MOON, What If Nothing (CD/LP)
Walk the Moon is practically an endangered species in the music industry these days. It's a rock band that gets played on pop radio. The Cincinnati-based quartet owned the pop airwaves in the summer of 2015 with the inescapable "Shut Up and Dance" — stomping, upbeat rock that crystallized their particular combination of new-new-wave and current pop to create something irresistible. With its new album, "What If Nothing" (RCA), Walk the Moon picks up exactly where it left off. The first single, "One Foot," is another stomping chant, as singer Nicholas Petricca offers, "Got your back, if you've got mine, one foot in front of the other." "One Foot" has already hit the Top 10 on the alternative rock charts and is destined for the pop charts. And Walk the Moon provides plenty more catchy, pop-tinged rock beyond that.It's a heady leap forward for the band that has succeeded with its simplicity. In "What If Nothing," Walk the Moon continues to hone its sound to keep rock attractive to pop listeners, but it also provides surprises like the prog rock of "Sound of Awakening" — a sure sign that they aren't ready to simply shut up and dance.
FOUR TET, New Energy (LP)
New Energy is a seamless body of work that evinces Kieran Hebden's masterful and dextrous use of percussion and harmonic textures, bridging the space between all-consuming melodicism and ambient sensibilities that comprise the opposing sides of electronic music's spectrum. As the ninth studio album from his Four Tet moniker, the English producer's proclivity for irresistible hooks is delivered through a palette of strummed strings, wistful timbres and delectable breaks that make for a satisfying and evocative body of work. The record's introspective inclinations offer emotional depth to the series of subtly club-driven experiments it catalogues. New Energy restlessly moves between sounds, peppering introspective pauses between experiments in ambient techno on "Planet," coyly disguised deep house on "SW9 9SL" and abstract neo-classical on tracks like "10 Midi." Luminous drones and world music tinge the danceable cuts throughout the record. Elaborating on the foundations that have propelled Four Tet through his 20-year career, Hebden allows the sonic palettes from records Pause and Rounds to bleed into textures born from transfigured field recordings and sonic artefacts that epitomize the producer's discography while refining his sonic identity.